Join EU-US Hackathon to crush the crisis!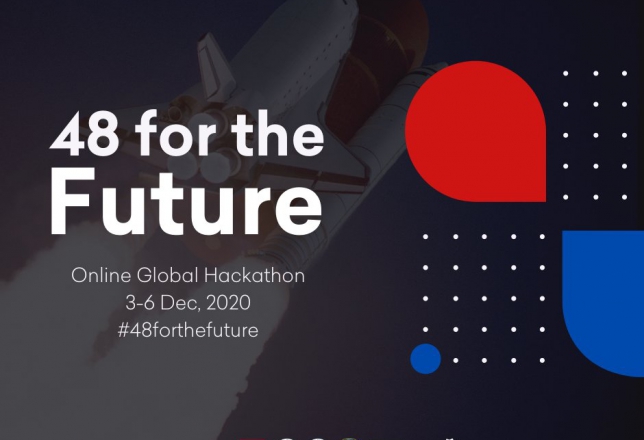 Garage48
, Startup Wise Guys, and the U.S. Embassies in Tallinn, Copenhagen, Vilnius and Riga have gotten together to crush the crisis and build a stronger, more resilient and trusted post-crisis economy. To support that goal, join us in an online global hackathon from December 3 to 6, 2020.
WHAT?
Hacking the Post-Crisis Economy
The COVID-19 pandemic has completely altered the world's economic landscape, changing everything from where people work to how they consume. Communities will put forward real and pressing economic challenges they are facing - and creative problem-solvers around the world will have a chance to team up online over 48 hours to design innovative
solutions. Help to build a stronger post-crisis economy and join the 48 for the Future hackathon!
WHY SHOULD YOU JOIN?
Garage48 online hackathon includes hands-on expert mentoring, inspiring keynote speakers, checkpoints, demo drills, intense teamwork, creativity, and resourcefulness == all will be key elements in building working prototypes in just 48 hours.
Help build economic solutions and resilience.
Solve a problem that COVID-19 has created.
Play a vital role in the global start-up scene - get noticed and become an influencer!
Jump on board with your own challenges and participants.
Use the marketing opportunities the hackathon synergy creates.
Create new and innovative ways for collaboration.
WHO ARE WE LOOKING FOR?
Front-end and back-end developers and system engineers
UX/UI designers and product designers
Business developers and visionaries
Marketing gurus
Project managers and team leads
HR enthusiasts
Education specialists
Cyber Security experts
Travel industry experts
Healthcare professionals;
Entrepreneurs
Entertainment field experts
Sports enthusiasts
IDEA SUBMISSION
IDEA SUBMISSION IS OPEN! Start brainstorming and put your team together. You can register for the hackathon as an individual or as a team, with or without an idea, until December 1st.
SUBMIT YOUR IDEA HERE
Please read more about the hackathon from the event website or sign up as a mentor for 48 for the Future
< Back to News

AmCham works hard to accomplish its goals and is a voice in the business community that is heard.
Filips Klavins, Managing Partner at Ellex Klavins