Latest news from FICIL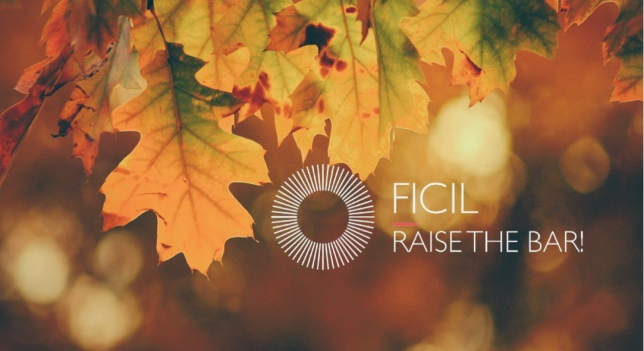 Liga Abramovica recently joined the Foreign Investor's Council in Latvia (FICIL) Executive Board and will serve on the Board for the remainder of Alvis Erglis term. She is the Chief Financial Officer at Orkla Latvija and also holds a seat on the company's management board. She has experience in banking, consulting, insurance and now in food manufacturing industry.
On October 27, FICIL and the Finance Latvia Association have sent a letter to the political forces forming the coalition asking to identify one responsible institution/entity, which will comprehensively address climate and energy issues, even if it is necessary to create a separate ministry.
Currently, FICIL is in the process to re-design the work groups. FICIL is planning to have only a few main work groups with additional sub-groups and experts. Each of the main work groups will host meetings and move forward with set agenda while the specialized pop-up groups will work with interested members in specific fields but will align work with the larger work group priorities. Experts will only be involved when specific needs arise to consult on the next steps.
Looking ahead towards November:
FICIL Green economy work group will continue meeting with public sector institutions to discuss position paper recommendations, next up is a meeting with the Ministry of Economics.
FICIL Labor Force issues work group is preparing for a meeting with the Ministry of Health and other institutions to discuss progress concerning the topic of sick leave certificate issuance.
As FICIL has outlined public sector reform as a top priority, it will hold a meeting with State Chancellery to discuss FICIL recommendations as well as State Chancellery's plans for the future.
Latest FICIL work group activities this fall:
On October 6, Tax Policy & Administration work group leaders FICIL Board representatives met with representatives of the Ministry of Finance to discuss further action points to reduce shadow economy levels.
Green Economy Development work group met on October 6 and 20. On October 6, work group met with a representative of the Ministry of Environmental Protection and Regional Development to discuss climate policy that is related to reducing and calculating CO2. On October 20, work group members met with a Board Member of JSC "Augstprieguma tīkls" to discuss the current energy market, grid development, and companies' future investments.
On September 30, Labor Force Issues & Requalification work group held a meeting to discuss the next steps and the current issues members are facing when it comes to labor force shortage.
Work groups have published position papers that outline specific recommendations. If you would like to participate in any of the work groups of find out more information, please contact FICIL policy expert Roberts Alhimionoks Roberts.alhimionoks@ficil.lv.
< Back to News
Being part of AmCham is a great way to maintain business contacts with entrepreneurs and professionals.
Normunds Bergs, Chief Executive Officer, SAF Tehnika