Leinonen Latvia celebrates 25th anniversary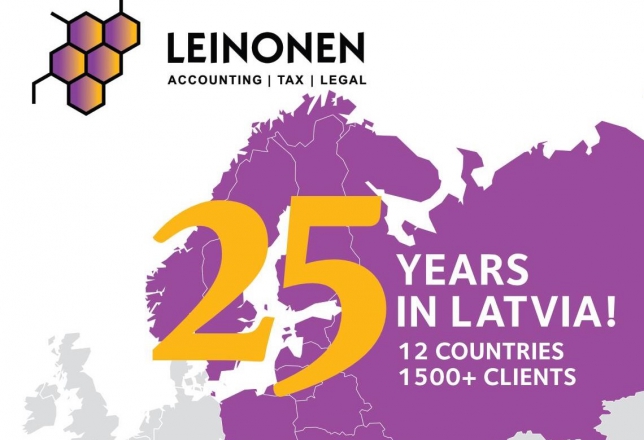 Leinonen Latvia
 history dates back to 1995. For 25 years Leinonen Latvia has grown from Finnish family owned firm operating in accountancy and payroll management segments to fully equipped company supporting all financial service needs including legal, tax and investments advisory. All of their services are custom-molded to suit customers business needs.
Leinonen Group operates already more than 30 years having 14 offices scattered around Scandinavia, Baltic states and Central Eastern Europe - altogether 12 countries, i.e., Finland, Sweden, Norway, Estonia, Latvia, Lithuania, Poland, Bulgaria, Hungary, Russia, Belarus, and Ukraine.
To learn more visit: www.leinonen.eu 
< Back to News

AmCham provides S3 a great opportunity to connect with business community.
Agne Stojakove, Market Vice President, Country Manager Strategic, Staffing Solutions International