Less Christmas ads - more Christmas greetings!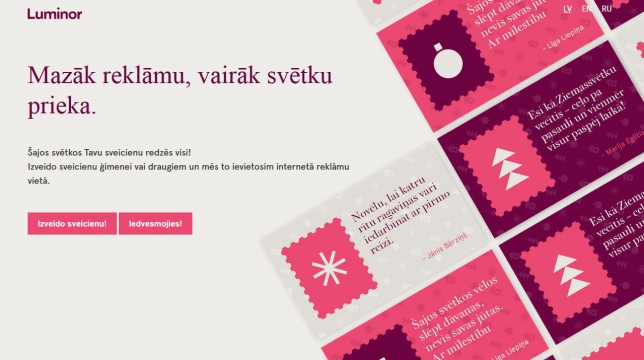 This year, Luminor offers a special opportunity to write down your warm and even slightly non-conventional wishes and share them with everybody.
The bank invites you to visit the special Luminor Christmas page www.luminorsvetki.lv and send your greetings to your families, colleagues, clients and perhaps even people you don't know. Greeting can be sent personally via email, as well as posted on your Facebook profile. By pointing out that you accept the greetings for public posting, we will replace ads on the internet and social media with these greetings.
Visit Luminor Christmas page: www.luminorsvetki.lv
All the best to you and to the people you will greet!
< Back to News
AmCham is a 'must-join' organization for any company of scope or international ambition.
Karlis Cerbulis, Senior Vice President of NCH Advisors, Inc.