Luminor supports "Dod pieci" with €12 000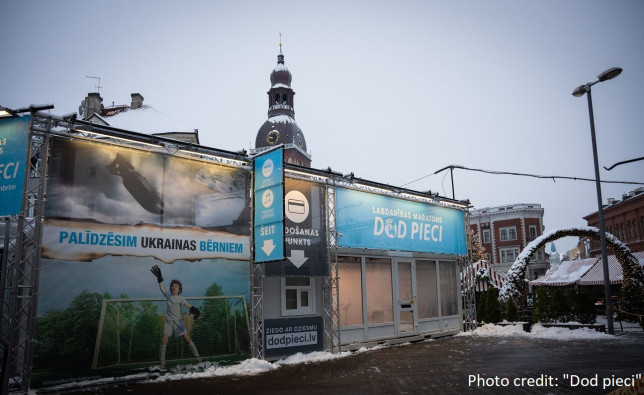 This year, Luminor Bank is donating EUR 12,000 to "Dod pieci!" (High Five!), inviting everyone to help Ukrainian children by joining the charity campaign to help Ukrainian refugee children living in Latvia. "Psychological support, books, clothes and many more things donated thanks to the charity campaign can mean a lot to these children, but above all, give hope and faith in a safer future," says Kerli Vares, Head of Luminor Latvia.

This is not the first year that Luminor Bank has supported the "Dod pieci!" charity campaign. Similarly to this year, last year the Bank gave the EUR 12,000 to people with visual, hearing or mobility impairments – for the installation of ramps and lifts, the improvement of people's homes and satisfying other needs related to improving the accessibility of the environment outside public infrastructure. The same amount was donated to "Dod pieci!" also in 2020.

Starting from December 1, the bank invites you to donate at least €5, choosing a song to play on www.dodpieci.lv. As usual, the songs will be played on Latvijas Radio 5 and on www.pieci.lv during the charity marathon. From December 16 to 22, cash and non-cash donations can also be made at the charity marathon glass studio in Riga Old Town, Dome Square. You can also donate outside Riga – at all Circle K gas stations by December 31 and on www.ziedot.lv website by choosing "Dod pieci!".
100% of all donated funds will go to the Emergency Relief Fund to provide direct assistance to ensure the basic needs of Ukrainian refugee children in Latvia.
< Back to News

AmCham represents the interests of its members, making membership a valuable asset.
Matiss Kukainis, Partner at Spigulis & Kukainis