Master class with Simone Nallo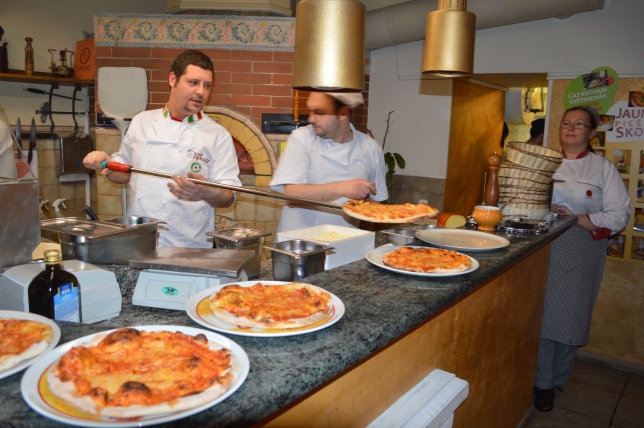 Latvia and Italy have steadily improved relations between the countries as a part of the development of bilateral relations in the European Union both at the political level as well as to strengthen cultural and economic ties. Company InterSource International, Inc. represented by the President, Sol N. Bukingolts, has contributed to the development of the economic dialogue between both countries for many years.

Pizzaiolo Simone Nallo visited Latvia at the beginning of October and held a master class of Neapolitan pizza at the restaurant El Patio. Mauro Cozzolino arrived in Latvia for an unofficial visit, as a representative of The Mayor of the town of Terracina. Terracina and Jurmala are twin cities. In addition, the delegation of representatives of the two cities have identified ways of cooperation between the cities of Jurmala and Terracina.
< Back to News

AmCham works hard to accomplish its goals and is a voice in the business community that is heard.
Filips Klavins, Managing Partner at Ellex Klavins