Michael Thiessmeier joins AmCham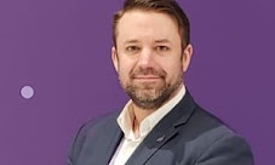 We are delighted to announce that Michael Thiessmeier, a distinguished security expert with over two decades of experience in cybersecurity and emerging technologies, has joined the Chamber as an Individual member.
He is the Chair of the US National AI and Cybersecurity ISAO, CEO of Allied Cyberpartners, and a Silicon Valley CISO. Mr. Thiessmeier has served as U.S Delegate Expert on working groups of the International Standards Organization, the United Nations, and the U.S Department of Commerce. He has contributed to more than 40 international cybersecurity standards and his work has been awarded the Lawrence D.Eicher Award for excellence in technology.

A warm welcome to AmCham community!
< Back to News
We joined AmCham as a community of shared values to expand our access to global competencies and to foster the quality of the health ecosystem.
Agrita Kiopa, Vice Rector for Science, Riga Stradins University