MikroTik and LMT introduce new powerful router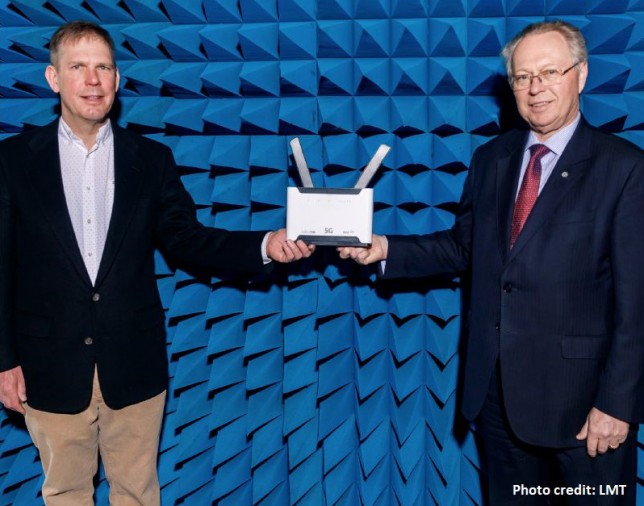 Recently MikroTik and LMT have developed, an ultimate home AP with ultra-fast LTE/5G support, the "Chateau" 5G that has become the No.1 router choice among LMT network users.
The Chateau 5G router is equipped with highly versatile software – RouterOS, making it possible to adjust the router's features to client needs. Plus, the router supports TR-069 technology, which enables a custom remote client management option, allowing mobile operators to, for example, update the router's configuration permissions and customize parameters. The router also supplies mobile operators with much-needed monitoring capabilities.
Additionally, MikroTik offers a convenient mobile app to the Chateau 5G router users, enabling them to manually configure router parameters in case of need.
John Tully, MikroTik's CEO and President of AmCham Latvia: "5G has moved from dreams into reality, enabling new technological possibilities. Such products as the Chateau 5G router can provide fast and reliable connectivity to a wide range of users. However, it isn't just about having a faster internet connection; 5G network availability can enable innovations in many areas, such as science, medicine, education, business, and more."
Explore detailed specifications of the Chateau 5G router HERE.
< Back to News
I look forward to promoting stronger U.S.-Latvia ties and working with AmCham members to ensure Latvia is a trusted destination for international business.
John Tully, Chairman of the Board of MikroTik