John Tully pledges €20 mln to the Children's Hospital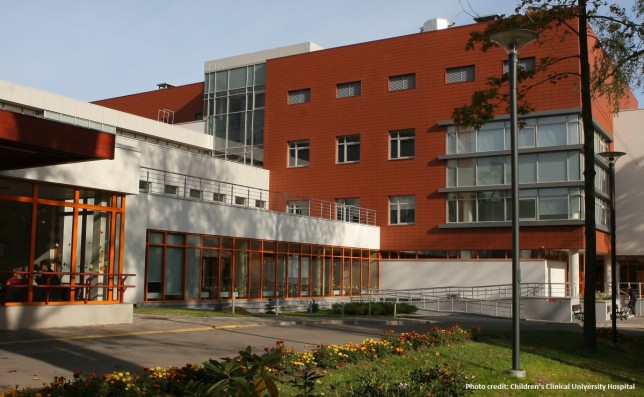 This December John Tully, President of AmCham and CEO of MikroTik pledged EUR 20 million in support of the Children's Clinical University Hospital of Latvia in order to continue the hospital's digital transformation and create an innovation environment that will ensure better health outcomes for children.
"I am honored to have the opportunity to support the Children's Hospital. "Having read about existing developments in partnership with other supporters and ambitious innovation plans, I have realized that the potential of the hospital is to become an international excellence center in pediatrics. The funding for this project is only one part of what is needed, and with my pledge, I hope to urge other patrons to support the establishment of a modern, world-class children's hospital. It is fantastic to be able to work with such an enthusiastic team to achieve these ambitious goals, "says John Tully.
"We are very grateful for the trust expressed by John Tully in supporting the growth plans of the Children's Hospital and its vision to become a world-class children's hospital as an internationally recognized medical, educational and scientific ecosystem," says Valts Abols.
The hospital's growth strategy has been welcomed by the Ministry of Health of Latvia. The Children's Hospital Digital Transformation Plan is an important national-scale pilot project for the development of pediatrics in Latvia, which is being implemented with the support of local and international companies, as well as in cooperation with Latvian universities and research institutes. The meeting between the President of Latvia Egils Levits and President of Microsoft Brad Smith, who was one of the first ones to express support for this project, was a turning point in the project execution.
< Back to News

AmCham reflects our values and enables us to meet similarly-minded people.
Daiga Auzina-Melalksne, Chair of NASDAQ Riga