MIT courses available at Riga Business School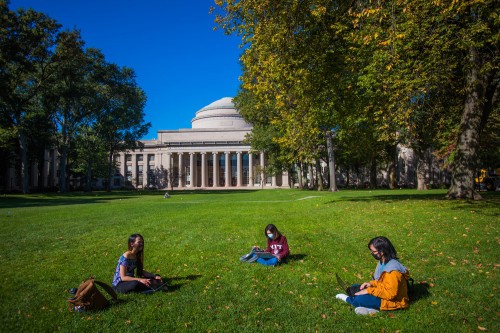 RTU Riga Business School (RBS) is working with the world's best university – Massachusetts Institute of Technology (USA). RBS will offer courses that will make students more competitive in finance, supply chain management, statistics and data science.
RBS is one of the first institutions in Europe to collaborate with MIT, which the prestigious QS World University Rankings in 2021 announced as the world's best university. RBS will begin using MIT courses in their study programs in May.
"Cooperation with the Massachusetts Institute of Technology is an important addition to our programs. We are constantly expanding breadth by leveraging content developed at the world's best universities. For RBS alumni, this is further validation of their high-quality education and will help them advance their careers globally," says RBS Director Jānis Greviņš.
From May 3, students from RBS and other universities will be able to study in courses from «MITx MicroMasters» programs in finance, supply chain management, statistics, and data science at RBS. Each program includes a number of courses delivered via the EdX platform.
Upon successful completion of the course, students will be awarded certificates certified by MIT, that provide transferable academic credits for degree programs in MIT, RBS, and many other high-quality institutions around the world.
RBS will provide students with direct support, professional mentors, and a homegrown approach to global knowledge.
< Back to News

AmCham represents the interests of its members, making membership a valuable asset.
Matiss Kukainis, Partner at Spigulis & Kukainis