Multi-use face shields developed by a Latvian startup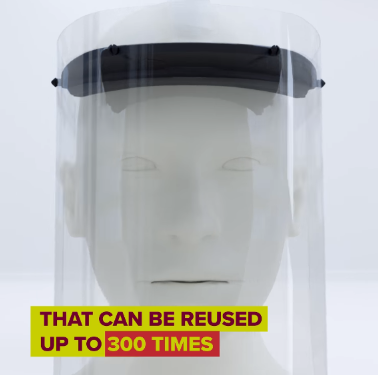 In response to global supply shortages of PPE (personal protective equipment), Latvian startup
Shield48
has developed a decentralized supply chain that can manufacture over 20,000 multi-use face shields per day, and ship anywhere in Europe within 48 hours.
There is a better way to protect medical personnel and manufacture smart. Shield48 is reusable up to 300 times and can reduce the waste by millions of tons of plastic.

Shield48 is a startup based in Latvia that grew out of the hackathon #HackForce designed to meet the challenges created by the COVID-19 virus.
Latvia is officially #aheadofthecurve!
All videos are available here: www.aheadofthecurve.eu
Latvia is officially #aheadofthecurve!
< Back to News

AmCham reflects our values and enables us to meet similarly-minded people.
Daiga Auzina-Melalksne, Chair of NASDAQ Riga