Nasdaq Baltic welcomes Eversheds Sutherland Bitans as a pan-Baltic Certified Adviser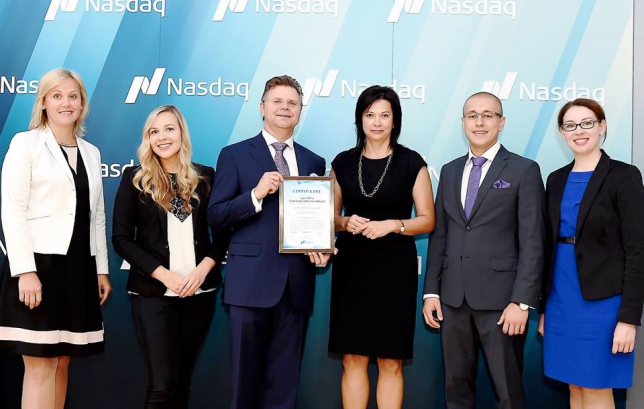 Nasdaq (Nasdaq: NDAQ) announces that Law Office Eversheds Sutherland Bitāns is granted a status of a pan-Baltic Certified Adviser on First North market as of July 10, 2017 by Nasdaq Riga. By receiving the pan-Baltic Certified Advisers status Law Office Eversheds Sutherland Bitāns can provide services to Nasdaq Baltic First North issuers across all three Baltic countries.
Nasdaq Baltic First North is a market for small and medium companies to access growth capital. The regulatory requirements on First North are less extensive compared to the regulated market, therefore it is easier for young companies to become publicly traded. The Certified Adviser's role is to guide growth companies through the application process and ensure that the companies fulfill all the requirements of First North rules on a continuing basis.
"In the recent years our team across Eversheds Sutherland Baltic law offices has been an active capital market consultant. We have been side by side with various companies seeking the access to the capital market via bond issues and share listings on Nasdaq Baltic Main market," said Agris Bitāns, Eversheds Sutherland Bitāns Managing partner. "Working closely with Nasdaq Riga we have identified unrealized potential of the First North for young and ambitious Baltic companies. Current business environment, where raising capital is a part of the business strategy, is a precondition of the alternative market development in the Baltics and an opportunity for growth companies. "
"We believe that by obtaining a Certified Adviser status, Eversheds Sutherland Bitāns will help even more small and medium enterprises looking for growth and attainment of their strategic plans," admitted Agris Bitāns.
"We are pleased to expand the cooperation with Eversheds Sutherland Baltic Law Offices with Eversheds Sutherland Bitāns joining the family of Nasdaq Baltic Certified Advisers," said Daiga Auziņa-Melalksne, the Head of Nasdaq Baltic Exchange Services. "Eversheds Sutherland Bitāns have been very active in developing capital market in Latvia. I believe their experience and competence will be valuable to those ambitious companies who are looking to raise growth capital in First North."
< Back to News

AmCham works hard to accomplish its goals and is a voice in the business community that is heard.
Filips Klavins, Managing Partner at Ellex Klavins