New GM for Grand Hotel Kempinski Riga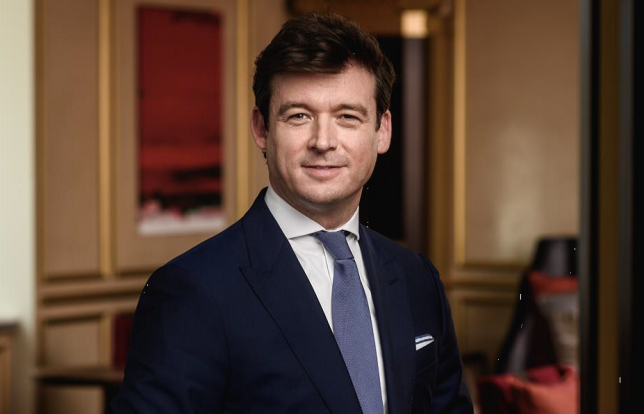 On 24 April, 2018 - Grand Hotel Kempinski Riga, Latvia's first five-star luxury Kempinski Hotel has appointed Mr. Leon Baum as the hotel's new General Manager as of April 1, 2018.
Mr. Baum is a well-seasoned hotelier with in-depth operational experience and has been with Kempinski group since 2007. He is a highly respected professional who has gained international experience in London as General Manager of the Stafford by Kempinski, Turkey as Hotel Manager of the Çirağan Palace Kempinski Istanbul and most recently in Abu Dhabi where he held the position of Hotel Manager at the prestigious Emirates Palace Abu Dhabi.
With his 11-year career in the hospitality industry and extensive knowledge and experience of luxury brands at Kempinski Group, Mr. Baum is the ideal candidate to lead the magnificent Grand Hotel Kempinski Riga and position our first property in Latvia as the front runner in Riga's luxury hotel market.
"We will continue to provide our guests with memorable experiences and uphold the traditions of which Grand Hotel Kempinski Riga is so proud, while striving to further enhance service quality and brand value into the future" said Mr. Leon Baum, General Manager of Grand Hotel Kempinski Riga.

About Grand Hotel Kempinski Riga:
With the famous Latvian National Opera House by its side and the Old Town, a UNESCO World Heritage Site, at its feet, the hotel presents a whole new level of comfort and elegance to both city guests and locals. Grand Hotel Kempinski Riga features 141 first class rooms and suites, two gourmet restaurants and three bars, six spacious meeting rooms, including the Grand Ballroom, a world-class SPA and wellness facility, as well as an aromatic pastry shop right next to it. Offering breath-taking panoramic views of the capital, refined service and rich cultural experience, the new hotel is set to become The place to be in the welcoming Riga city.
< Back to News

AmCham is a great place for networking, exchanging ideas and generating new business directions.
Peteris Kokovkins, Director of Baltic Technology Group