New General Manager for GSK Latvia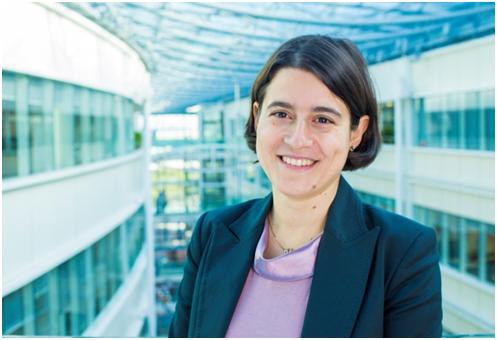 Christina Nesheva has been appointed as the General Manager for GSK Latvia, effective 1 February. Christina joins GSK Latvia from the European Commercial Strategy and Operations team in the GSK London Headquarters, where she was overseeing the European product launches preparations.
Christina has almost 12 years experience working for GSK in various positions. She joined GSK Bulgaria where she had various HR and commercial leadership roles. In 2009 Christina moved to the GSK European headquarters in London, where she led the development of the GSK global approach to launching new products. In 2011, Christina was seconded to the CEO's strategy group. She later joined the European Critical Diseases Business Unit as a Pulmonary Arterial Hypertention (PAH) marketing director leading the launch of newly acquired product and overseeing the commercialization of the GSK PAH portfolio.
Prior to GSK Christina established and led the HR consulting and Recruitment practice of one of the leading HR consulting companies in Bulgaria.
Christina holds an MBA from the London Business School.
Christina Nesheva:"I am really excited to join GSK Latvia and I hope that we will continue to build successful dialogue and support the healthcare institutions in providing world-class healthcare to the Latvian patients. On a personal level, I am very happy to be with GSK Latvia and to be part of a passionate team that puts the patients in the heart of every decision. I am also looking forward to getting to know Latvia and the Latvian culture."
< Back to News
We joined AmCham as a community of shared values to expand our access to global competencies and to foster the quality of the health ecosystem.
Agrita Kiopa, Vice Rector for Science, Riga Stradins University