New Head for SEB Bank Latvia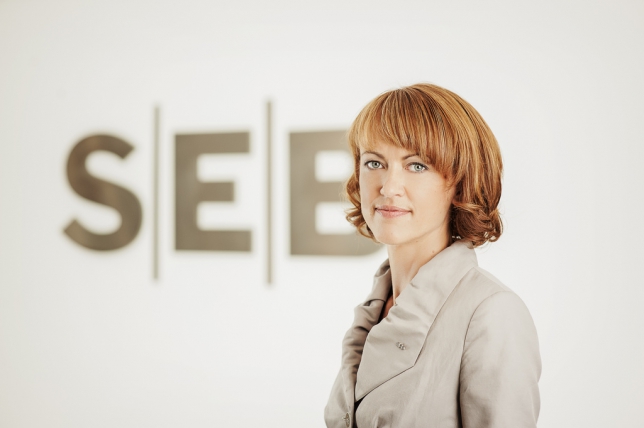 As of July 3 Ieva Tetere assumed the position of President and Chairperson of the management board of SEB Latvia along with the responsibility to continue implementing SEB's business strategy in Latvia. Her previous position in SEB Latvia was Deputy Head of SEB Latvia's management board.
The current President of SEB Latvia Ainārs Ozols who has been in this position since July 2, 2007 will join the management team of SEB's Baltic division and as Head of Baltic HR he will focus on developing the potential of bank's human resources in Latvia, Lithuania and Estonia.
"One of the challenges we face is finding the right balance between expectations to see a stronger credit flow from financial institutions and maintaining high standards of responsible lending. I believe this is doable by taking time to understand each client's needs and prudently evaluating his financial capabilities. Moreover, this is our contribution to sustainable and reliable growth of Latvia's economy," says Ieva Tetere.
I.Tetere joined SEB Latvia on 2005 and as of 2007 she has been working in the position of Deputy Head of management board responsible for servicing private individuals and SMEs. Ieva Tetere is a member of the Association of Chartered Certified Accountants (ACCA), she has graduated from the University of Latvia with master's degree in economics and obtained considerable working experience in the audit company PriceWaterhouseCoopers.
Head of SEB Baltic division David Teare: "We think very highly of Ieva's knowledge, her strategic outlook and management skills. In the new position Ieva will be able to utilise these abilities even more efficiently by continuing to strengthen SEB's positions in Latvia and expanding our cooperation with both the existing and new clients. Ieva is a true professional, she has in-depth knowledge of Latvia's business environment, she knows the clients and I am more than certain that the bank will be in safe hands. I am also thankful to Ainārs for his accomplishments in leading the bank through a period of many complexities and challenges. I am glad that he is joining the management team of SEB's Baltic division in order to take the development of SEB's human capital to the next level."
< Back to News

AmCham is a great place for networking, exchanging ideas and generating new business directions.
Peteris Kokovkins, Director of Baltic Technology Group