1st IT education platform in English launched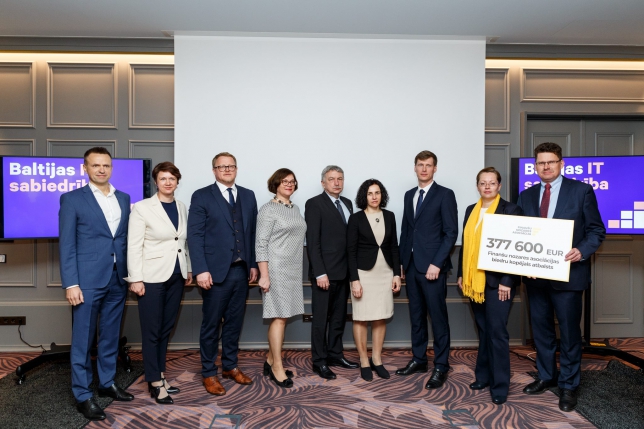 On April 24 the University of Latvia and Riga Technical University, in cooperation with the University of Buffalo (USA) have launched a new interdisciplinary program of excellence which will be implemented by RTU Riga Business School (RBS). Students are invited to submit applications already in May. At the launch event, a unified IT education platform "The Baltic IT Society" or BITS was introduced. It will promote the preparation of 3000 IT professionals in Latvia annually. The language of the studies will be English.

In the first year of the Baltic IT Leadership Bachelor Program "Computer Science and Organizational Technologies" implemented by LU and RTU, 60 students will be enrolled. The studies will be conducted in English at the world's leading university standards coordinated by RBS. In the new program, IT competencies will be integrated with communication, project management, artistic, law, finance and other skills that will give students the foundation for a successful career in the digital era.  The program's mission is to prepare a new generation of leaders in IT and business. This is a unique opportunity for our young people, who can become highly qualified IT professionals in the nearest future.

Studies will be hosted by trainers with internationally leading academic and professional backgrounds. Students with excellent learning achievements and/or insufficient financial support will be eligible for financial industry scholarships. The enrollment will start on May 20. More information about the "Computer Science and Organizational Technologies" is available at www.BITL.lv.
< Back to News

Together with AmCham we can develop our networking not only in the local market with local companies, but also reach out to good partners far away from Latvia.
Ugis Grigorjevs, Head of Sales at Nordwoc