Navigating the new reality in the financial sector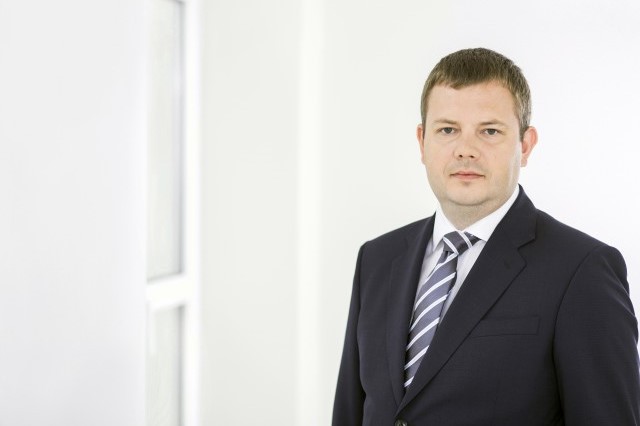 AmCham speaks with Edgars Lodziņš, Partner and Head of Banking and Finance at COBALT Latvia on major challenges the COBALT team and the banking and finance sector is currently facing. We have also touched upon the imapct of Ukraine's invasion on the global economy.
AmCham: What are the main challenges the COBALT team is facing during these uncertain times?
Edgars Lodziņš: A war in Ukraine has considerably affected our work in these days. Our banking and finance team is very busy advising clients on various matters related to sanctions. New sanctions are being introduced almost on a daily basis, and this creates a lot the challenges for our clients to manage their risks.
The problems caused by COVID-19 pandemic to certain extent have shifted to the background during these times. However, it is evident that, like in other sectors of economy, COVID-19 has considerably affected also the legal industry worldwide. Home working and virtual meetings characterise the current landscape. There are number of pros and cons for remote work, but it is clear that remote work does not replicate the office life. It is more difficult to observe senior colleagues or to quickly run an urgent question by a team member. More and more it seems that some mix of in-person and remote work will likely be a fixture of law firms' lives going forward.
As a banking and finance lawyer, how would you describe the year 2021 and how it was for the COBALT banking and finance team?
2021 was a very dynamic and challenging year for both our clients and our team. There were a number of large-scale transactions on which we have worked on.
At the beginning of year, we were quite busy helping the lenders of AS Valmieras Stikla Šķiedra in restructuring of the company's business in Latvia and the United States. The joint efforts resulted in a successful financial restructuring of the outstanding loan facility, attraction of a new majority shareholder to the company and the sale of the company's loss-making production units in the United States.
In 2021, we also experienced a number of significant capital market transactions by Latvian companies. We were advising Latvenergo, ALTUM and Augstsprieguma tīkls on their bond issuances listed on Nasdaq Riga, and at the end of the year – Citadele banka on their debut bond issuance in the international capital markets.
One of the most challenging transactions on which our team worked in 2021 was the financing of the Kekava Bypass road project, where we acted as local counsel to the lenders European Investment Bank and Nordic Investment Bank. This was the first major private-public partnership (PPP) project in Latvia and the first large-scale PPP in the Baltics.
Are there any major challenges the banking and finance sector is facing currently?
Yes, there are number of challenges. The hottest topic of course is a sanction compliance.
Another hot topic is sustainable finance. Already now various business sectors are significantly impacted by the principles of sustainable financing, and therefore the banks and other financial institution must adapt their services to the new requirements.
4. Are there any awaited legal developments in the area of financial regulatory?
There are number regulatory developments which comes from EU. Introduction of the digital Euro and European Identity Wallet, new regulation on crypto-assets are just few of regulatory initiatives on EU level.
It is also expected that the financial institutions will be required to modify their contracts with consumers in so called "plain language". If this is the case, then this might create a lot of challenges for the banking and finance sector.
Last but not least, I would mention a new AML/CFT regulatory package that is currently being discussed on EU level.
Do you think that activity in capital markets will continue in 2022?
I really hope so. Initiatives of the Financial and Capital Market Commission and other institutions in promoting the capital markets already show certain results. More and more Latvian companies are considering raising their capital in local and international capital markets.
Just recently COBALT Latvia office became a Certified Adviser on the Nasdaq First North Market in Latvia. This will allow us to advise the companies through the First North application process and during the lifetime of listing on First North.
What are your expectations for this year?
No doubt that the war in Ukraine will lead to a slowdown in the global economy. It is also evident that sanctions, increase in fuel and energy prices will considerably affect Latvia's economy as well.
I would expect that in 2022, at least for our banking and finance team, the transactional work to certain extent will slow down, however work on regulatory matters, especially, on matters related to sanctions compliance will considerably increase.
< Back to News

AmCham works hard to accomplish its goals and is a voice in the business community that is heard.
Filips Klavins, Managing Partner at Ellex Klavins