New scholarship for Riga Business School IT and business students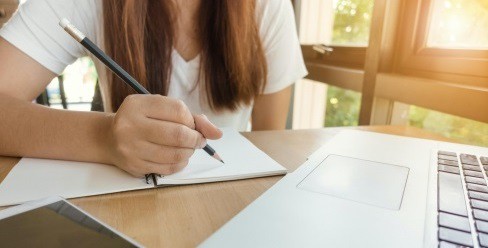 Starting with the next academic year, Httpool will join the ranks of Riga Business School scholarship providers. They have established their scholarship to support one young adult in obtaining interdisciplinary education in IT and business administration during the academic year. The scholarship during the 2022/2023 academic year will be equal to one year of tuition and the scholarship will be awarded to a Riga Business School first-year student in the Bachelor of IT leadership program. The Vītols Fund administers this scholarship.

Claudi Rivera, Riga Business School Deputy Director, Bachelor Program Director: "I am grateful to every company that provides the opportunity for outstanding young adults to study. In the perception of Riga Business School, studies are the time exclusively devoted to research, reading, inquiry of various forms, and development of teamwork skills. You cannot do it in a quality manner, if at the same time you are working and funding the studies yourself. I would like to thank the team of Httpool for their decision to provide a scholarship for the growth of Riga Business School students."
Currently, the students of the Bachelor of IT leadership program have been accepted in internship of jobs in various intensity in companies like Citadele bank, Deloitte, EY, Giraffe 360, KPMG, Luminor, LVRTC, Nasdaq, TietoEvry, SEB, Uniso and others.

In cooperation with RTU Development Foundation and Vītols Fund, currently, scholarships to 14 Riga Business School students are provided by SEB bank, Swedbank, Luminor, BluOr Bank, Citadele bank, TietoEvry, WeAreDots and Squalio. Starting with the 2022/2023 academic year, Uniso, Squalio, Sanda Liepiņa and Httpool join the scholarship providers.

The total amount of tuition in the form of scholarships from the finance and IT sectors has reached more than 210 000 euros. Scholarships for studies are offered to students whose results and academic achievements are of a high level. The largest scholarships provider to Riga Business School up to now – SEB bank – in 2019 confirmed their commitment to offering scholarships to eight students of the IT leadership program within a seven years period.
Source: www.rbs.lv
< Back to News

AmCham is a place to meet representatives of other industries and understand the business environment.
Signe Velina, Market Access Manager Latvia of Johnson & Johnson