Nominate your candidate for Human Development Award!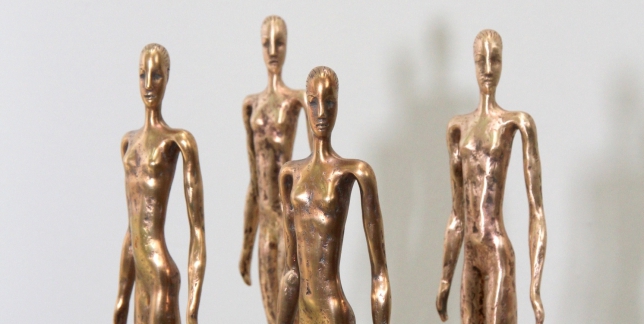 AmCham Latvia, the U.S. Embassy in Latvia and the Civic Alliance of Latvia are holding the 2nd Annual Human Development Award program to honor inspirational people, businesses and organizations. The purpose of the award is to promote human development, prosperity, and the well-being of Latvia's people.
We are seeking nominations to highlight achievements of individuals, businesses, and organizations that have significantly contributed to human development. Nominations will be accepted until February 12 until 17:00 (Riga time), in the following categories:

1. Social Responsibility Award honoring excellence in the development of society through exceptional generosity and long-term commitment of time, expertise and financial or organizational support.
2. Outstanding Commitment to Education Award honoring initiatives for improving the quality of and access to education and training that enhances the well-being of people from all walks of life, and promotes education as a life-long process.
3. Exemplary Contribution to Health and Well-Being Award honoring initiatives in regard to promotion of healthy living, and supporting and improving access to healthcare and the well-being of communities and individuals, and reducing health inequalities.
4. The Future of Latvia Award honoring initiatives in regard to the enhancement of youth and children's welfare and healthy development and their rights to grow up in a loving, stable environment.

Winners will receive the sculpture "Sprout" designed by artist Olga Silova, recognition and promotion of their initiative, in addition to invitation to the Awards Ceremony on April 16th with the opportunity to meet the Prime Minister of Latvia as well as other high-level officials and professionals. Winners may also receive cash or another special prize that will be determined by the Evaluation Committee.

Nominees' accomplishments will be evaluated by a jury of recognized experts, representing both partner organizations and representatives from Latvian society, on the following criteria:
• Impact - demonstrable impact on society
• Sustainability - sustainable development
• Innovation - innovative, creative and original approaches
• Inspiration - actions serving as a model of practice for others
Latvian citizens, businesses, or organizations registered in Latvia may be nominated. Self-nominations will not be accepted. Please note that the past winners of the Human Development Award are not eligible to be nominated. The list of previous winners is available here: http://www.cilvekaizaugsme.lv/winners/.
The Award is supported by the European Commission Office in Latvia. It is sponsored by Hamid Ladjevardi and family, Abbvie, Microsoft and Citadele Banka.
Commenting on the Award, U.S. Chargé d'Affaires, a.i. Sharon Hudson-Dean said, "Recognizing and honoring inspirational individuals and organizations that are helping build a stronger and more prosperous society is critical. We see this award as an opportunity to highlight this important work, which often goes unrecognized."
Head of the European Commission Office in Latvia, Inna Šteinbuka said: "One the most frequent keywords with regard to the European Union, is "freedom", and it is up to each person to decide how to use this freedom. I am delighted that the Human Development Award may serve as an encouragement to use the freedom and opportunities provided by the European Union for the common good of the society."
Representative of the Civic Alliance of Latvia Inta Šimanska said: "The contribution of Latvia's organizations to the development of people and country enriches the entire society. I am delighted that the Human Development Award rewards and recognizes that work serving as an incentive and fulfillment for the future activities."
AmCham President Matīss Kukainis emphasized: "We believe that human development plays an immense role in creating prosperous, equal and healthy societies. Although Latvia has returned to the path of economic growth, it faces serious challenges caused by a sharp demographic decline and high income inequality among its population. With this award we hope to honor the people who, despite enduring hardships, inspire and empower their communities."
Any physical person or legal entity is entitled to submit a nomination by filling out the application: http://www.cilvekaizaugsme.lv/how-to-apply/ and sending it to: info@cilvekaizaugsme.lv by February 12, 2015. The application should include a description of the nominee and initiative, success and outcome and at least one reference.
For additional information about the Human Development Award, please visit: http://www.cilvekaizaugsme.lv/
< Back to News

AmCham reflects our values and enables us to meet similarly-minded people.
Daiga Auzina-Melalksne, Chair of NASDAQ Riga