Novartis Co-Creating Impact Summit open for registration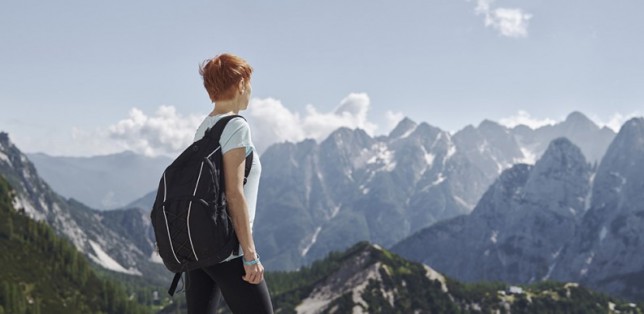 Novartis invites to join the virtual Co-Creating Impact Summit 2021, which will take place on December 2, 2021.
The current pandemic has exposed many fundamental aspects of our society and the world needs to transcend the challenges laid bare by the crisis. One aspect is already clear- the impact agenda will be at the very heart of thinking about the world's growing number of recovery plans.
The Co-Creating Impact Summit 2021 will bring together thought-leaders and experts from academia, institutions, business, and the financial markets to discuss the expanding spectrum of impact challenges and opportunities. The all-day virtual event will explore ways of reimagining and resetting capitalism, including impact-based decision-making, impact investing, social impact of access to health care, the integration of financial and sustainability reporting, and the crucial role of leadership.
John Elkington, Chairman & Chief Pollinator at Volans Ventures: "With business interest in ESG and sustainability becoming white hot, the ability of business people to speak the new language of impact is becoming ever-more important. With its 2021 "Co-Creating Impact Summit", Novartis aims to help people inside and beyond the company to race up the learning curve."
Keynotes will be provided by:
Sir Ronald Cohen, Chair of the Global Steering Group for Impact Investment and the author of "IMPACT: Reshaping capitalism to drive real change" and
Prof. Colin Mayer, Peter Moores Professor of Management Studies, Saïd Business School, University of Oxford.
Many distinguished speakers will join the Summit:
Naina Batra, Chairperson & CEO, AVPN,
Neil Stewart, Director of Corporate Outreach, SASB,
Rakhi Kumar, SVP, Sustainability Solutions, Liberty Mutual Insurance,
Nancy McGaw, Founder of the First Movers Fellowship Program and director of the Aspen Leaders Forum
Saskia Bruysten, CEO & Co-Founder, Yunus Social Business
Mark Gouth, CEO, Capitals Coalition
Gabriella Ramos, Assistant Director-General for Social and Human Sciences, UNESCO
inspiring Novartis leaders like Lutz Hegemann, Head Corporate Affairs & Global Health, and Cristina Campos, Head Integrated Access.
John Elkington, Chairman & Chief Pollinator at Volans Ventures will chair the summit and will guide us through the day together with Sonja Haut, Head Strategic Measurement and Materiality from Novartis.

Please register for the Summit: HERE

Virtual exhibition (available from November): ivac-cocreating-impact.com
< Back to News

Roche Latvija is pleased to be part of the AmCham community.
Rauls Vēliņš, General Manager, Roche Latvija