Annual Membership Directory is out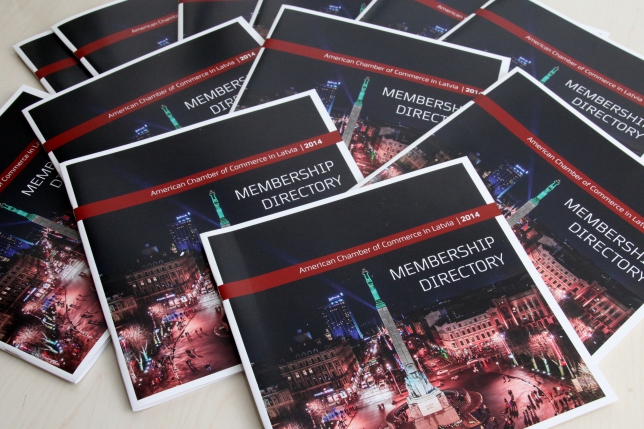 This annual publication serves a handy reference guide for our members and partners in the U.S., Europe and Latvia. It is a valuable source of information for any company willing to do business in Latvia.
Key features of this edition include:
•
A complete directory of AmCham members including their website, industry and contact information;
•
The worldwide network of AmChams in Europe and the U.S.;
•
Highlights of our past events and activities;
•
Detailed information about AmCham Latvia's membership benefits and services
We cordially thank the following sponsors for making this publication a reality:
CBRE
< Back to News
We joined AmCham as a community of shared values to expand our access to global competencies and to foster the quality of the health ecosystem.
Agrita Kiopa, Vice Rector for Science, Riga Stradins University