WFFL elects new leadership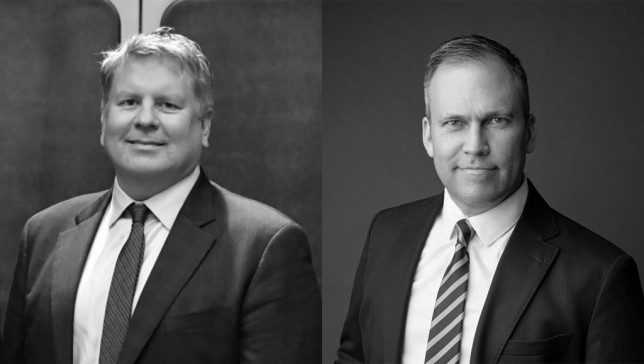 At the end of 2021, the Board of the World Federation of Free Latvians (WFFL) elected Pēteris Blumbergs, a representative of the American Latvian Association (ALA), as a Chairman and Mārtiņš Andersons, the newly-elected President of the ALA, as Vice Chairman. Both positions carry two-year terms. Thus, in 2022-2023, two US born and raised Latvians will lead the main umbrella organization for the world Latvian diaspora. Both are well known in their local communities and in the entire Latvian community throughout the United States.
Pēteris Blumbergs will replace Kristīne Saulīte, a representative of the Latvian Association in Australia and New Zealand, who chaired the organization for four years (two terms) and chose not to run for a third term.
Pēteris Blumbergs has just finished his six-year term as Chairman of the ALA, but has been active in both the ALA and the Latvian community in Washington, D.C., since the early 2000s, when he was actively involved in information work promoting Latvia's accession to NATO. Mārtiņš Andersons, on the other hand, is engaged in the activities of the Latvian community of the US West Coast. He has lead the San Francisco Latvian Society and held other important positions both in his student corporation and in the University of Latvia Foundation.
Pēteris Blumbergs was born and received his education in Chicago. His involvement in the Latvian community began at an early age. He attended the Krisjanis Barons Latvian School in Chicago and the Garezers Latvian summer high school in Michigan. He received his Bachelor's degree in economics from the University of Illinois and finished his J.D. at DePaul University, where he was the editor of the DePaul Law Review. About 25 ago, he relocated to the Washington, D.C. area, where he works as a lawyer.
In 2015, Pēteris Blumbergs was elected the President of the ALA. As of January 2018, Pēteris also served as the Vice Chair of the WFFL.
From 1997 to 2003, Mr. Blumbergs was an active board member of the ALA holding positions as Information Office Director and Vice President. During that period, he concentrated his work on helping Latvia get into the NATO alliance.
From 2003 to 2010, Pēteris was the ALA representative in the Joint Baltic American National Committee, a political organization for the Estonian, Latvian and Lithianian Baltic communities in the United States. He served two of those years as JBANC's president. During his service for this organization, Pēteris represented JBANC at the NATO Conference in Riga in 2006.
< Back to News

AmCham brings together companies from different industries & possibilities to improve a common ecosystem.
Valeria Kogan, Chairman of the Board of Smartomica