Let's go pink and raise funds for breast cancer patients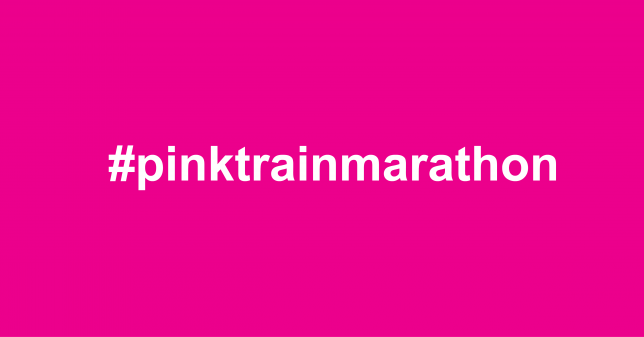 Charities and NGO's across the globe are currently experiencing the negative effects of Covid-19, as the opportunity to raise funds through the usual channels are no longer available. The Pink Train Foundation is no exception, as various planned events have been cancelled or postponed. However, the number of women diagnosed with breast cancer in Latvia remains the same - over 1000 new cases every year - and over the last 5 years the Foundation has helped more than 600 women diagnosed, covering the costs of psychological support following diagnosis and physiotherapy after surgery.
For several years a significant amount of money has been raised by our supporters taking part in the annual Riga Marathon, held in May. Participants have raised funds through asking their friends, family and colleagues to sponsor them to run the 6k, 10k, 21 k or the full marathon - 42k. Due to the global pandemic, of course, this year the Riga Marathon has been postponed.
However, the Pink Train Foundation is aware that many of its supporters, while upholding the #stayathome guidelines, are keeping fit in various ways, either individually or with their families and we are therefore challenging people to complete a "marathon" throughout the month of May, either by covering a total distance of 42k or completing an activity of choice 42 times a day, recording their achievements on social media (optional), using the hashtag #pinktrainmarathon and inviting their supporters to donate on their crowdfunding page: https://gogetfunding.com/pink-train-marathon/

Activities can be diverse, for example, these could be a total of 42 lengths up and down the driveway on a skateboard, 42 seconds planking per day, or a family commitment to running or walking a total of 42 km throughout May. 
Prizes will be awarded at the end of the challenge to the individual, family and company or organisation raising the highest amount, as well as those considered to be the most creative. The pinker, the better, of course!
Although the Foundation is mindful that many businesses have also been affected by the pandemic, they invite to support them in several ways:
< Back to News

AmCham works hard to accomplish its goals and is a voice in the business community that is heard.
Filips Klavins, Managing Partner at Ellex Klavins