Priva and Aranet conclude exclusive partnership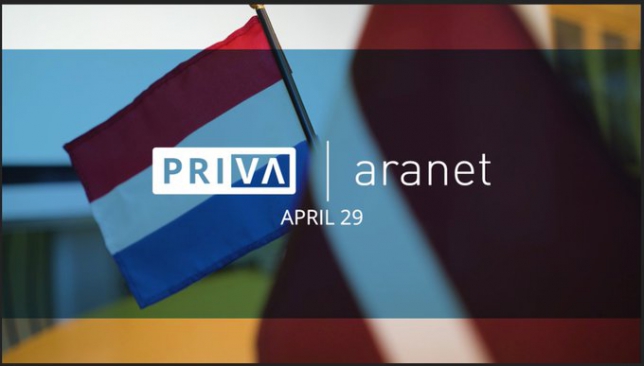 On April 29 Priva and Aranet (brand of SAF Tehnika) have entered into an exclusive partnership to enable integrated wireless technology in greenhouses. The growing interest in data and with that, the growing demand for more and new sensors to generate data is the main driver of the collaboration between Aranet and Priva. With this partnership, both parties want to bridge the gap between wireless sensors platforms and other data sources in greenhouses.
This cooperation makes it possible to offer industry-leading wireless monitoring systems for the horticultural market. Gints Antoms, Sales Director of Aranet IoT Solutions at SAF Tehnika JSC says: "We at Aranet are very excited about the partnership with Priva because of the tremendous synergy potential made possible by complementary know-how from the parties. We are confident that extensive wireless competence of Aranet in combination with Priva's in-depth knowledge of horticultural customer needs will ultimately result in a best-in-class wireless sensor offering towards the horticultural market, now and in the future."
With this partnership, Priva can offer a complete solution towards the market: integrated controls and a one-stop-shop. Priva and Aranet believe they can make environmental monitoring wireless, together.
Representatives from Aranet and Priva signed the documents and celebrated the beginning of the new cooperation following the best practices of safety and social-distancing - via a video call. 
< Back to News

AmCham brings together companies from different industries & possibilities to improve a common ecosystem.
Valeria Kogan, Chairman of the Board of Smartomica