Promoting recycling habits among students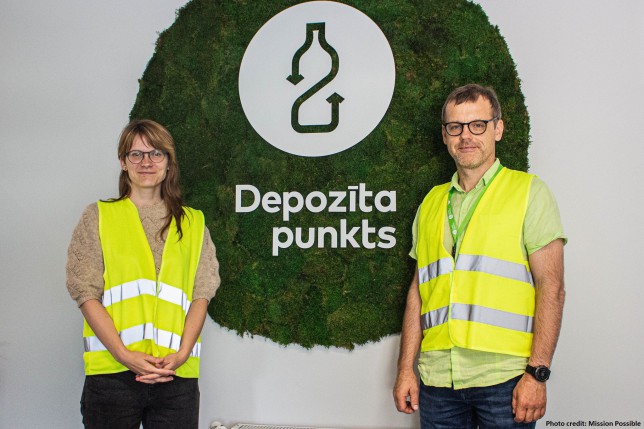 On July 27, Mission Possible visited Depozīta Iepakojuma Operators (DIO) waste processing plant to learn more about their recent developments in relation to the packaging collecting machines and recycling process in general to become more environmentally-friendly and educate students in Latvia.
Mission Possible has started cooperation with DIO by developing teaching materials, which will be available to teachers already this fall.
"Our common goal is to promote the formation of positive attitudes and habits among students based on understanding of the packaging deposit system in Latvia. Already in the fall, educational material sets will be available, incl. lesson plans, with the help of which we will get closer to achieving the goal. We are happy to be a part of nationally significant changes, which will strengthen the habits of sorting and recycling waste of every Latvian citizen now and in the future," says Ramona Urtāne, Chair of the Board of Iespējamā Misija.
< Back to News

We re-affirm our commitment to the values that AmCham stands for and that we share.
Kārlis Danēvičs, Board member, Head of Credits and Risk at SEB Banka