Promoting security cooperation with OSAC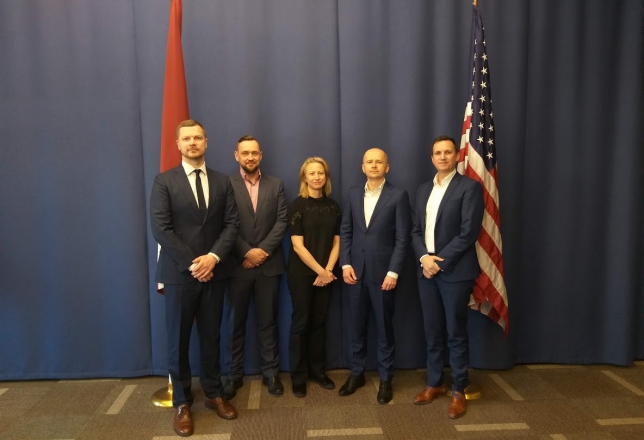 On April 18, the U.S. Embassy Riga in cooperation with AmCham Latvia established OSAC (Overseas Security Advisory Council) Riga Council and elected the Steering Committee. OSAC promotes security cooperation between American business and private sector interests worldwide, and the U.S. Department of State. OSAC Country Councils will provide a forum for effective communication between the U.S. Embassy and the private sector in a Latvia. There are currently over 150 OSAC Country Councils operating globally.
You are welcome to follow OSAC:
By becoming a New Constituent;
By signing up as a Newsletter Member;
By attending OSAC events. The next event is planned for October on cyber security.
The OSAC Steering Committee will be co-chaired by Roberts Melbardis, AmCham Board Member and Paul Poletes, Deputy Chief of Mission at the U.S. Embassy in Latvia.
The established Steering Committee consists of:
Private Chairman - Roberts Melbardis, AmCham Board Member and Country Manager, Operations Director of Encompass Digital Media
Secretary - Arturs Pantelis, Information Risk Manager at Cognizant
Website Content Manager - Rudi Tielemans, Founder & CEO of UniWeb
Subcommittee Lead (Cyber) - Kaspars Briska, Head of Cyber Security at Citadele Bank
Subcommittee Lead (Finance) - Zinta Jansons, Vice President of AmCham Latvia and Partner at Ellex Klavins
Subcommittee Lead (TBD/Treasurer) - Normunds Staris, Lawyer at NCH Advisors, Inc.
< Back to News

We re-affirm our commitment to the values that AmCham stands for and that we share.
Kārlis Danēvičs, Board member, Head of Credits and Risk at SEB Banka