Radisson Elizabete receives Green Key certificate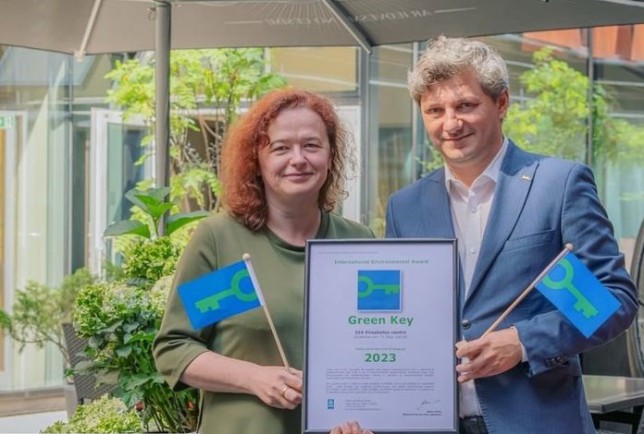 Radisson Blu Elizabete Hotel has been among the first to receive a Green Key certificate and has concluded re-certification in accordance with the Green Key program 2022-2025. Obtaining Green Key demonstrates the hotel's efforts to develop an environmentally friendly, sustainable and responsible business.
Green Key's new requirements have an increased focus on carbon emission monitoring and reduction, reduction of waste (including reduction in the use of single-use plastic and food waste), promotion of circular economy and the protection of the local and global biodiversity. The involvement of the staff, guests, suppliers and the surrounding community through information, training and active engagement remain an important position in the new Green Key criteria.
About Green Key:
The new standard has around 150 criteria depending on the category with around half of the criteria being imperative and the other half being guideline criteria, and an establishment applying for Green Key must comply with all imperative criteria and an increasing number of guideline criteria depending on the years of involvement in the Green Key program.
< Back to News

AmCham is an invaluable resource that keeps us up to date with business issues and opportunities.
Mantautas Paskevicius, Country Manager of Strategic Staffing Solutions International