RBS welcomes over 100 graduates of Greenhouse program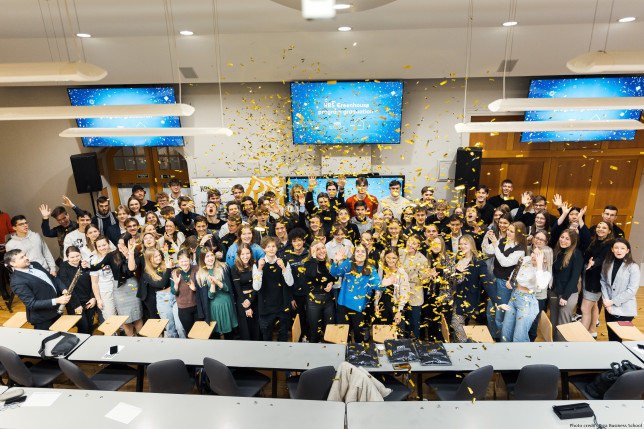 On February 4, Riga Business School (RBS) celebrated the RBS Greenhouse program graduation with more than 1️00 graduates. In 2022 RBS received 80 applicants and this year the number of applications reached 150. RBS Greenhouse graduate Eduards Valainis was awarded the scholarship for the first year of studies at RBS for outstanding performance during the program.
The young people enjoyed 3 weeks trying out studies at RBS by participating in lectures, visiting RBS partner companies Luminor Latvija by participating in the PEERO APP workshop, and Tet.lv where they had SEB Latvia workshop, joining in real life elevator pitch at Radisson Blu Latvija Conference & Spa Hotel and solving Tietoevry Latvia business challenges.
< Back to News

We are very pleased to be part of AmCham and are looking forward to driving innovation forward in Latvia.
Mikko Fernström, General Manager, Biogen Latvia