Riga Office Market Snapshot from CBRE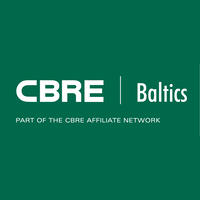 CBRE Baltics has recently published  the latest report Riga Office Market Snapshot for the 1st quarter of 2020.
The main highlights are available below:
Overall vacancy rises as a result of comparatively low net absorption in recently commissioned office buildings and in response to abundant completions in 2019;
Office take-up exceeded 13,000 sq m in Q1 2020 (the highest activity in the last two years, with pre-lease contracts included in that number). However, the global pandemic might temporarily postpone major leasing decisions;
In March/April a number of offices crossed over to remote working;
Rent rates were stable in Q1 2020;
Z-Towers was commissioned in January adding 24,000 sq m and Origo One was commissioned in March adding 11,000 sq m of office space;
Construction activity is anticipated to be lower in 2020 compared to 2019.
< Back to News
AmCham is a 'must-join' organization for any company of scope or international ambition.
Karlis Cerbulis, Senior Vice President of NCH Advisors, Inc.