Roberts Melbardis becomes an Individual member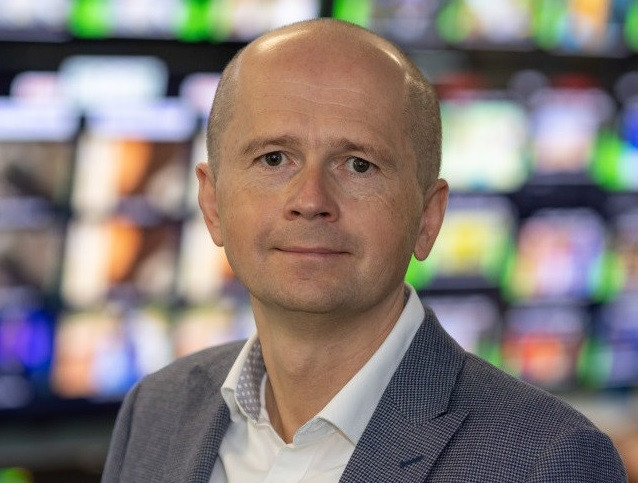 Roberts Melbardis, a professional with 20+ years of leadership and business development experience, has recently joined the Chamber as an Individual member.
Since December 2022, Roberts is Executive Director at Latvian Children's Oncology Foundation (LBOF). The overarching mission of LBOF is to improve thechildhood cancer patient care and outcomes by developing and adopting the Precision Medicine approach. Recent research in human genome and advances in gene sequencing technology provide enormous new opportunities to improve cancer diagnosis and targeted treatment.
Before committing all his time and energy to this cause, Roberts spent 20+ years in Media and Entertainment industry. For the last 5 years, he was Country Manager at Encompass Digital Media (EDM) – a global managed service provider. Roberts was leading a team of 100+ very passionate and highly dedicated employees at EDMs Centre of Excellence in Riga serving global media companies and brands like Disney, HBO, Warner Media and regional brands - TV3, Go3, Viaplay.
Roberts holds a Business Administration degree from the Stockholm School of Economics in Riga. In 2021, he completed the Corporate Innovation Certificate program at Stanford University Graduate School of Business. Currently, Roberts is studying Genetics at Harvard Medical School, online learning platform - HMX.
Roberts joined AmCham Board 4 years ago and for the last 2 years is serving as Vice President of AmCham with responsibility for programs and events. We have several AmCham longstanding signature events like Independence Day picnic, Opera night, Business After Hours and many others. The highlight event of this year will be AmCham 30th Anniversary Gala Dinner in April.
We look forward to continuing our partnership with Roberts on various issues!
< Back to News

We re-affirm our commitment to the values that AmCham stands for and that we share.
Kārlis Danēvičs, Board member, Head of Credits and Risk at SEB Banka