SEB banka, AbbVie and RISEBA among most sustainable companies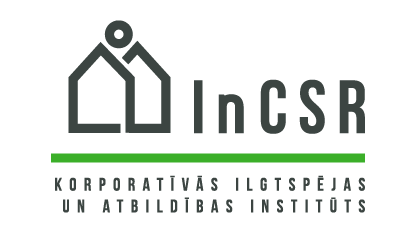 For the 8th consecutive year, companies were invited to evaluate their sustainability performance in the Sustainability Index. Based on the references and data submitted, experts ranked the qualified companies in bronze, silver, gold and platinum categories. SEB banka was awarded among Cemex, Cesu alus, Latvenergo, Ventspils Nafta Terminals, Rimi and Latvijas Mobilais Telefons for their sustainability performance in the Platium level. Two AmCham member companies - AbbVie and RISEBA - attained the Silver level. In total 6 companies received Bronze, 22 Silver, 19 Gold and 7 Platinum awards.


Ieva Tetere, CEO and President of SEB Latvia: "We want to make sure our business is there after 10, 20, 50 and even 100 years. That is the main reason why SEB invests so much time and effort in sustainability issues. This is a joint journey with our clients who have a similar approach and wish to conduct their business in a responsible manner. This, I believe, is the main factor for a company's success in the long run. Therefore I am glad that with each year more and more companies in Latvia are including sustainability-related activities in their daily processes."


Edite Kalnina, HR Manager, AbbVie Baltics: "It is the second year AbbVie participates in the Sustainability Index in Latvia and maintains Silver level. Participation in Sustainability Index promotes strategic conversations and internal collaboration with the company. Responding to the Index items is not a small task. Completing it requires the time and effort of many people. I was seeking cross-functional and cross-divisional input to effectively complete the questionnaire. AbbVie in the Baltics is using Index report as a valuable internal management tool, determining improvement areas in our sustainability initiatives. Participation at the Sustainability Index is like World championship in the sports. The bar for sustainability performance rises each year. As a result, participating companies are encouraged to improve performance to stay industry leaders. AbbVie will participate in the Sustainability Index in year 2018 as well and will strive for the best results."
< Back to News

Membership is an attestation that we belong to the modern Latvian business community.
Dace Silava-Tomsone, Managing Partner, COBALT