SEB, Bite, Latvia Tours and RISEBA have best CSR reputation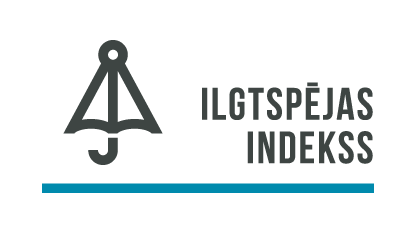 For the 10th year, The Institute for Corporate Sustainability and Responsibility evaluated the sustainability index of numerous companies in Latvia. The objective of this index is to diagnose corporate sustainability and responsibility in order to praise and support companies that strengthen Latvian economy.
Based on References and data submitted, companies were awarded Platinum, Gold, Silver, or Bronze status. AmCham member SEB bank was awarded with Platinum status among Augstsprieguma tīkls, Balta, Baltic International Bank, Cēsu alus, Coca-Cola HBC Latvia, GRIFS AG, Latvenergo, Latvijas Autoceļu uzturētājs, Latvijas Dzelzceļš, Latvijas Loto, Latvijas Mobilais Telefons, Rigas Tehniskā Universitāte, Rimi, Sadales tīkls, Schwenk Latvija, starptautiskā lidosta "Rīga", Swedbank and Ventspils Reiss. This year, SEB bank received the highest total rating in its participation history - 96.4%. AmCham member RISEBA was awarded with Gold status, Bite Latvija with Silver and Latvia Tours with Bonze. In total, 19 Platinum statuses were awarded, 13 Gold, 15 Silver, and 7 Bronze.
Following the evaluation, each participant received an individual assessment prepared by the InCSR Expert Council. The assessments gave recommendations and comments to help the company improve its corporate social responsibly performance for the future.
For more info visit:
http://incsr.eu/novertejumi/ilgtspejas-indekss/ilgtspejas-indekss-2019/
< Back to News

AmCham brings together companies from different industries & possibilities to improve a common ecosystem.
Valeria Kogan, Chairman of the Board of Smartomica