SEB sets new climate ambitions goals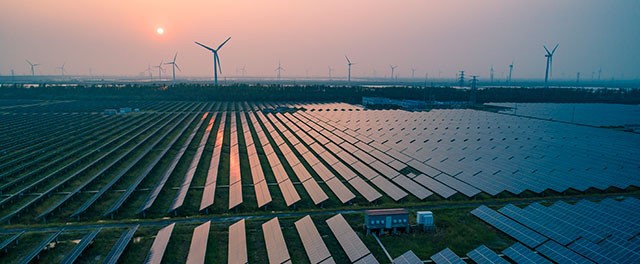 SEB's sustainability strategy going forward outlines the bank's role in the transition towards a sustainable society, including supporting our customers in their climate transition and reducing SEB's fossil exposure. As part of this strategy, the bank has set new ambitions and goals within the climate area that they will share transparently and continuously to allow their stakeholders to follow their progress. The ambitions and goals consist of a Carbon Exposure Index, a Sustainability Activity Index, and a Transition Ratio.
The Carbon Exposure Index is a goal to reduce the fossil credit exposure within our energy portfolio by 45-60 percent by 2030. The Sustainability Activity Index tracks the development within sustainability-related lending, sustainable finance advisory, sustainable investment products and venture capital investments within Greentech, with an ambition to increase average activity 6-8 times by 2030. The Transition Ratio reflects how our customers transition in line with the Paris Agreement.
"As a bank, we have the power, opportunity and responsibility to impact the world we operate in," says Johan Torgeby, SEB's President and CEO. "SEB wants to be a leading catalyst in the sustainability transition. We have an ambition to accelerate the pace towards a sustainable future for people, businesses and society, and we believe we can make the greatest positive impact for the climate by partnering with our customers and supporting them on their transition journeys. As the next step in our sustainability strategy, we have set growth ambitions for our sustainable products, advisory services and investments while at the same time laying out a clear and concrete path for the reduction of our fossil credit exposure."
The updated sustainability strategy is part of SEB's business plan for 2022-2024 and a cornerstone of SEB's 2030 strategy. With an initial focus on climate-related issues, the sustainability strategy broadens the scope of SEB's sustainability work, clarifies SEB's role in the transition, and further integrates sustainability in products, processes and decisions. It also includes new ambitions and goals, on which we will provide regular updates.
< Back to News

AmCham provides S3 a great opportunity to connect with business community.
Agne Stojakove, Market Vice President, Country Manager Strategic, Staffing Solutions International