Promoting Investment: Institutional Improvements to Create a Sense of Security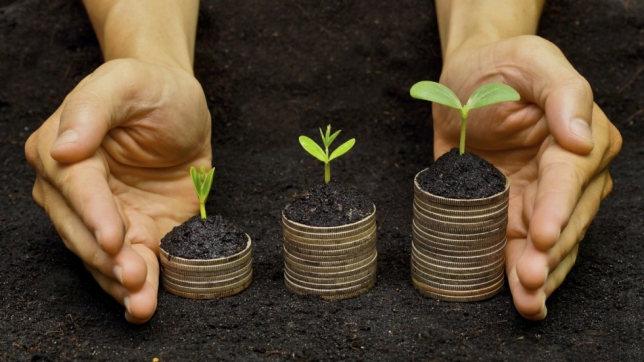 Rasa Gulbe, 3rd Year Graduate at SSE Riga, currently working on a Bachelor Thesis about Factors impacting investment behaviour and income inequality, has written the second article in a series "Rocky road".
Institutional quality is notorious as one of the main factors impacting investment activity and attraction. Yet which aspects of the institutional environment play the most crucial role in the eyes of investors? How will the past months' turmoil in the banking sector affect the perception of institutional quality, and will the effects be as bad as they are portrayed to be?

The other day in the news it was reported that Latvia has been continuously slipping in the global competitiveness index for the past 4 years. The index, which evaluates world countries based on 12 pillars covering economic, political, and social areas, placed Latvia this year on the 54th slot - lowest since 2013. The index reveals that the main issues are related to the institutions in Latvia, mainly: the inefficiency of the government and the protection of minority shareholders' rights (128th slot of 137) *1.

So, what are the solutions, which could improve the attractiveness of Latvia as an investment destination? Among many other solutions two are quite dominant in practice: improvement of the strictness of law enforcement and financial or tax incentives.

When it comes to law enforcement, two main things must be noted - strict enforcement not only attracts more and larger investment, it ensures long-term investment. In Latvia, to improve the quality of institutions, a common solution has been simply the introduction of new laws, regulations or minor improvements of existing ones. However, past global research shows that the strictness or even the quality of the laws and regulations might not bring the desired results - enforcement of these laws and regulations is key *2, *3.

Strict law enforcement, among other things, ensures that investors' perception changes favourably by: reducing the likeliness for investors to suffer from potential corruption; decreasing the probability of expropriation of investors' property; and limiting the threats of involved parties extracting private benefits *2, *4, *5. If law enforcement is weak, these symptoms can result in small, short-term oriented investment flows, and Latvia is showing some of these symptoms. The immense, inefficient bureaucracy in the government, parallelled with lack of transparency in the tax system have resulted in large corruption in Latvia (largest among the Baltic states) *6, *7. Thus, reducing the bureaucratic complexity, and easing the understanding of the tax system, the process of allocation of governmental revenues could be truly beneficial.

Historically, many countries, including Latvia, perceived that simply reducing tax rates and ensuring high quality of infrastructure and human capital were sufficient to attract the interest of investors *8, *9. Yet, when comparing the investment situation in the Baltics and Visegrad countries, it became apparent that rather than ensuring that investment is cheap (via low tax rates) investors are far more attracted by a sense of security and financial incentives *6, *9. Sense of security though important for all is especially vital for minority shareholders. This security is created by ensuring that strict law enforcement limits the threats from corruption and extraction of private benefits by majority shareholders and the management of companies. Unfortunately this sense of security was the one worst hit by the recent events in the banking sector.

Consequently, only if we can ensure that investors feel protected through: an efficient, potentially small bureaucratic body, transparent tax system and institutions, can we hope that the investment environment prospers.

Written by Rasa Gulbe.
3rd Year Graduate at Stockholm School of Economics in Riga. Consultant at Agile & Co.
E-mail: rasa.gulbe@gmail.com
Further Reading
*1. World Economic Forum. The Global Competitiveness Report 2017 - 2018. 2018. Available from:
https://www.weforum.org/reports/the-global-competitiveness-report-2017-2018
*2. Busse M. Political risk, institutions and foreign direct investment. European Journal of Political Economy. 2007 June; 23(2): 397 - 415.
*3. Johnson S. & Shleifer A. Coase versus the Coasians. Quarterly Journal of Economics. 2001; 116 (3): 853-899
*4. Saksonova S. Foreign Direct Investment Attraction in the Baltic States. Business: Theory & Practice. 2014. 15(2):114 - 120.
*5. Dyck A. & Zingales L. Private Benefits of Control: An International Comparison. The Journal of Finance. 2004; 59(2): 537 - 600. Available from:
onlinelibrary.wiley.com/doi/10.1111/j.1540-6261.2004.00642.x/pdf
*6. Finnie B. W., Gibson L. K., & King G. J. Corruption and Growth Potential in the Baltic States: The Role of Freedom and Ownership. EBS Review. 2004; 19: 49 - 58.
*7. Putniņš T. J., Sauka A. Size and determinants of shadow economies in the Baltic States. Baltic Journal of Economics. 2011; 11(2): 5 - 25.
*8. Deichmann J. I., Eshghi A., Haughton, D. M., Sayek S., & Teebagy, N. C. Foreign Direct Investment in the Eurasian Transition States. Eastern European Economics. 2003 January; 41(1): 5 - 30.
*9. Šimelyte A. & Liučvaitiene A. Foreign Direct Investment Policy-Friendly Business Environment in R&D Sectors: Baltic States versus Visegrad Countries. 2011 December; 18(1): 66 - 93.
< Back to News
We joined AmCham as a community of shared values to expand our access to global competencies and to foster the quality of the health ecosystem.
Agrita Kiopa, Vice Rector for Science, Riga Stradins University