Research on skill building efforts in the Baltics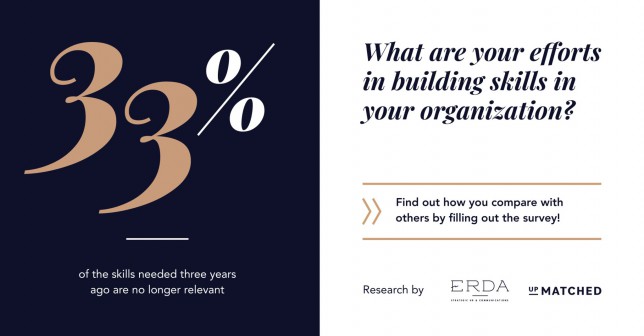 As the world keeps changing because of the developments in technology and the current pandemic, the skills needed to thrive in the workplace are changing as well, and this shift has been more and more discussed in recent years.

With that in mind, our member ERDA together with UpMatched, an organization with the aim to enable learning experiences for employees through a digital tool, is seeking to gather and share what tools and methods Baltic companies are using to upskill or reskill their employees, and how fruitful these efforts have been.
So please participate in this research by filling out their survey HERE
The survey will take about 10 minutes of your time and is anonymous.
Many thanks for your time and input!
< Back to News
AmCham is a 'must-join' organization for any company of scope or international ambition.
Karlis Cerbulis, Senior Vice President of NCH Advisors, Inc.