Support Care Mobile now in Rimi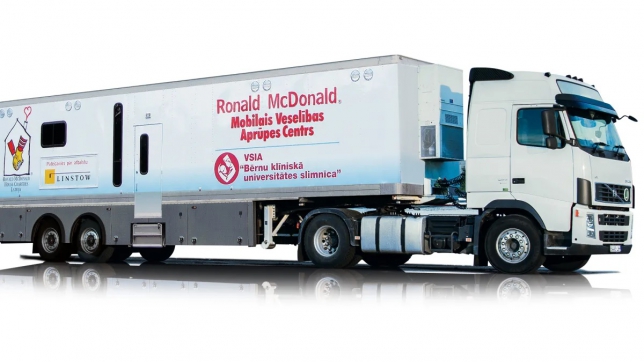 It is important that children in all regions of Latvia are healthy and happy. As of August 6, you are welcome to support RMHC Latvija (Care Mobile) in all Rimi hypermarkets where donation boxes are distributed.
Thanks to those generous donations the Care Mobile in collaboration with specialists from Children's Clinical University Hospital the program will continue to visit children, especially in rural areas, where they lack access of primary medical care due to various reasons also next year. The main mission of Care Mobile is to get doctors near children's homes to provide free medical consultations and improve health of children. In the most cases the services provided by the Care Mobile are very significant to discover various diseases in initial stage and to prevent more serious illnesses in the future. The team of Care Mobile consists of: allergists, ophthalmologists, neurologists, speech therapists, dermatologist, gastroenterologist, physiotherapist and endocrinologist.

Watch the video!
The campaign will continue in all Rimi hypermarkets until September 29th.

To find out more about RMHC Latvija and its projects contact Zane Gedrovica, Executive Director of Care Mobile, mob: +371 2644-8018; zane@rmhc-latvia.lv
< Back to News

AmCham brings together companies from different industries & possibilities to improve a common ecosystem.
Valeria Kogan, Chairman of the Board of Smartomica