Promoting partnerships for stronger society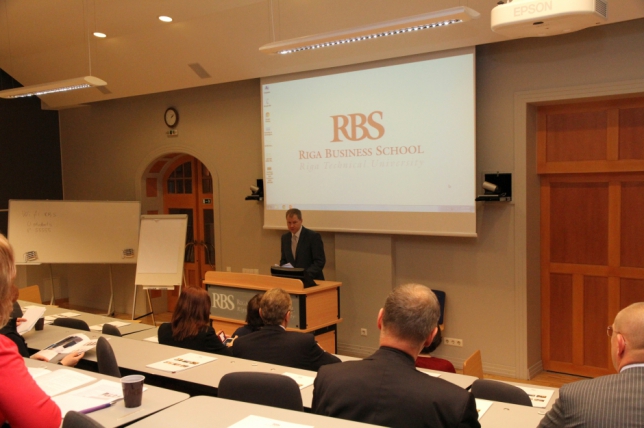 Corporate-NGO partnerships can be challenging, but they offer major benefits for both sides and bring a long-lasting impact on the society and economic development. To support them AmCham and RBS held a seminar in the Competitiveness Dialogue Series to discuss the topic of partnerships between civil society organziations and businesses at the beginning of December.
The seminar focused on how to enhance the partnerships between civil society and the private sector leading to more social capital, stronger society and economic development. According to various studies, Latvia has low levels of social capital, a resource critical to ensuring a strong, prosperous society.
Joining the seminar were the following experts:
The event was moderated by leadership and good governance expert Inese Voika.
During the discussion, experts agreed that much remains to be done in order to engage society and business in the work of NGOs as well as to raise the profile of NGOs.
To find out more about the event
click here
.
< Back to News

AmCham is based on values and behaviors that enable its members to fulfill a common purpose - a sustainable and transparent business environment, and we are truly proud to be a part of this growing community.
Edgars Skvariks, Corporate Public Affairs Manager at Bayer