Supporting women diagnosed with breast cancer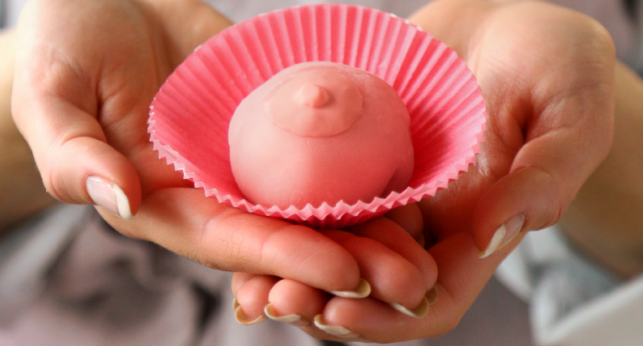 During 2021 the Pink Train Foundation has continued to provide support for women in Latvia diagnosed with breast cancer, covering the costs of counselling following diagnosis and during treatment and/or physiotherapy following operations related to this disease. This year also saw the launch of a new breast health awareness campaign featuring popular stand-up comedienne Džemma Sudraba, inviting women to "celebrate March 8 every month", by taking some time out for themselves and including regular health checks in their daily routine.
The Pink Train Foundation is also excited to announce that MADARA Organic Skincare company has offered to donate a percentage of sales of specific products during the month of October - globally recognized as Breast Cancer Awareness month - to support women in Latvia suffering from this disease. MADARA is also co-sponsor of an exhibition - SELF-NOISES - reflecting a very personal experience with the disease and attempt to hear one's own voice in the sea of noises. The exhibition will take place on 24th September - 24th October in Riga, 20a Baložu Street and will also provide the opportunity for visitors to donate to the Pink Train Foundation. More details will follow on IG and FB @selfnoises.
The Pink Train Foundation will welcome any support, particularly financial, so that they can carry on the task of providing support for women in Latvia diagnosed and raising awareness through campaigns.
Donation details:
Beneficiary: Rozā vilciena labdarības fonds
Luminor Bank AS
LV96RIKO0000084371014
SWIFT: RIKOLV2X
More information: http://rozavilciens.mozello.com/
For latest news and campaigns: https://www.facebook.com/Pinktrainfoundation
< Back to News

AmCham is a great platform for companies and individuals sharing the same values.
Aigars Milts, Chief Executive Officer of IIZI Brokers