How sustainable is your business?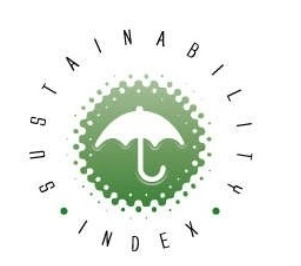 For the 5th consecutive year, companies were invited to evaluate their sustainability performance in the Sustainability Index. Based on the references and data submitted, experts ranked the qualified companies in bronze, silver, gold and platinum categories. While the platinum level was granted to Aldaris and Latvenergo, three AmCham member companies - Cemex, Olympic Casino Latvia and SEB Bank - attained the gold level. Coca-Cola HBC Latvia, GSK Latvia, Nordea Bank AB Latvia branch, PwC Latvia and RISEBA reached the Silver. In total 2 companies received Bronze, 25 Silver, 11 Gold and 2 Platinum awards.
Christina Nesheva, General Manager GSK Latvia: "Responsible and sustainable business practice is rooted in our corporate values and is a tool for building and advancing an open dialogue and trust with our stakeholders, making a positive impact - economically and socially. What makes me especially proud is, that GSK Latvia is the only pharmacy company qualified for Sustainability Index at all. Besides that we also applied for the Gender Equality award, which was established this year within the framework of Sustainability Index by the Society Integration Foundation. Our place in silver category is a clear proof, that we put our values of corporate responsibility and sustainability at the heart of every decision we make and commit to help our internal and external stakeholders do more, feel better and live longer."
Janis Buks, the head of Nordea Bank Latvia branch: "Throughout the years, the corporate social responsibility has become an everyday aspect of Nordea Bank business and it has been successfully integrated in the business policy of the bank. I am pleased that our employees, partners and even our customers have become the messengers of the corporate social responsibility activities of our bank. It is evidenced by the interest and regular participation of our customers and employees in such corporate social responsibility initiatives as the Nordea Business School, Nordea charity projects and the financial education programme "Nordea Money School" as well as the appreciation by customers that strengthens our determination to be a socially responsible long-term partner."
Ainars Ozols, President of SEB banka said: "Sustainability for SEB means valued relationships, based on mutual benefits with our clients, employees and partners. A place in the gold category is a confirmation that our activities aimed at sustainability and social responsibility are bearing fruit, and this is an encouragement for us to continue our efforts and maintain a perspective of sustainability in everything we do."

Sustainability Index is a management tool for companies to assess their non-financial performance, including in the areas of strategy, market relations, society, the environment and working environment, thus promoting a sustainable way of doing business and improving the overall business climate in Latvia. Click here to read the report.
< Back to News

Roche Latvija is pleased to be part of the AmCham community.
Rauls Vēliņš, General Manager, Roche Latvija