Swedbank launches employee volunteering initiative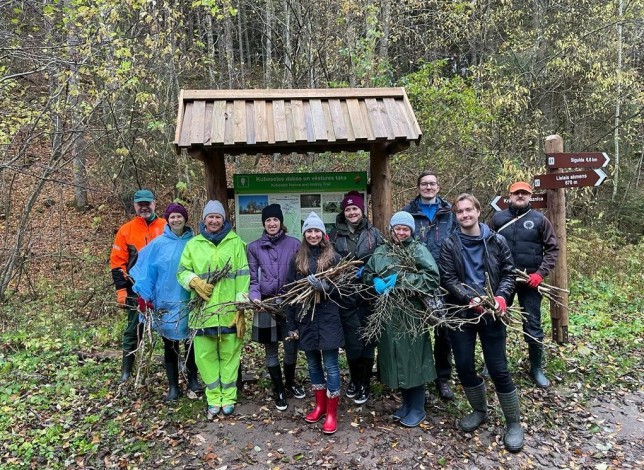 In 2021 Swedbank launched an employee volunteering initiative "Let's Do It Together!" – an internal project which combines all the good deeds that Swedbank's employees have done and have been involved in throughout the year, giving back to others and the community. The initiative includes more than 10 different activities – some of them already well known among Swedbank employees, such as Blood Donation Day that is organized four times a year, food donation activity in partnership with Samaritan Association of Latvia or jury panel for youth business plan competition "Business Sketches". Some activities were initiated this year like nature cleanup teambuilding events together with World Wildlife Foundation and Nature Conservation Agency.
Despite the COVID-19 restrictions and limited options for face-to-face activities, more than 710 Swedbank employees participated in "Let's Do It Together!" in 2021, contributing more than 2100 hours to various community projects and causes. Colleagues were encouraged to share their good deed stories and experiences among their teams on website and social media, showing the idea behind the initiative – that everyone has something to give for those who need it most – and inspiring others to get involved in the community service activities.
< Back to News

AmCham is a great platform for companies and individuals sharing the same values.
Aigars Milts, Chief Executive Officer of IIZI Brokers