Tax overview of the Baltic countries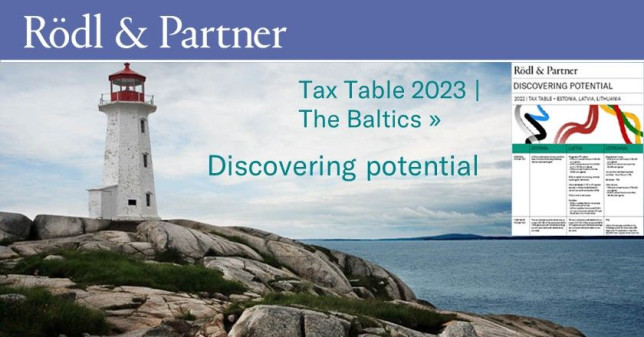 Rodl & Partner tax experts in the Baltics have recently prepared a Tax Table 2023. This comprehensive resource provides detailed information on the tax rates in Latvia, Lithuania, and Estonia, as well as any changes that have occurred over the past months. It is an invaluable resource for anyone looking to understand the evolving tax landscape in the Baltic region.
The document covers the following areas:
Personal Income Tax
Corporate Income Tax
Value Added Tax
Social Security Contributions
Solidarity Tax
Immovable Property Tax
Land Tax
Withholding Tax
The Tax Table is available both in English and Latvian.
Source & Tax Table author: ZAB Rodl & Partner
< Back to News

AmCham provides S3 a great opportunity to connect with business community.
Agne Stojakove, Market Vice President, Country Manager Strategic, Staffing Solutions International