Baltic States - CEE region leaders in FDI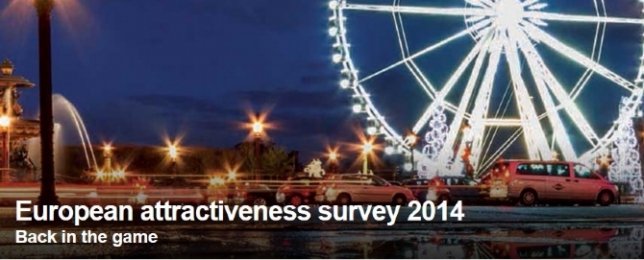 EY recently released the European attractiveness survey in which it presented findings based on the views of representative panels of international and local opinion leaders and decision-makers about the attractiveness of a particular region or country as an investment destination. The analysis provides a solid evidence to help businesses make investment decisions and governments remove barriers to growth. Please find a short summary of main findings here.
Arvydas Arnasius, EY FDI Baltic leader, says: "A stable business environment, research and innovation capacity and its market are Europe's top investment attractions. Investors believe the digital, health care and energy transformations will drive Europe's renaissance, once again becoming the most desired investment destination. Traditionally, the Baltic States remain among the most attractive East European countries for foreign investment. The 2015 EY's European attractiveness survey showed that 9% more investment projects were implemented and 31% more jobs were created in Lithuania, Latvia and Estonia in 2014 compared to the year before. In this regard the Baltic States are ahead of the rest of Europe where the number of new jobs created by foreign investors increased by 12% and exceeded 185 thousand over the same period."

Speaking at the 2015 Baltic region investors' forum EY International Location Advisory Executive Director Fabrice Reynaud said: "Baltic States are the region's leaders according to the share of direct foreign investment per capita. Interestingly enough, not only greenfield investments are carried out in Lithuania and other Baltic States - all three countries receive significant reinvestments. It means that the countries have earned trust of the investors present: foreign companies who channel investments to the Baltic States demonstrate confidence by investing repeatedly".
< Back to News

Today is the key moment to demonstrate the values we share with AmCham and support like-minded businesses
Jekaterina Novicka, Partner of Business Development, Orients Audit & Finance