The EU Single Market: Impact on Member States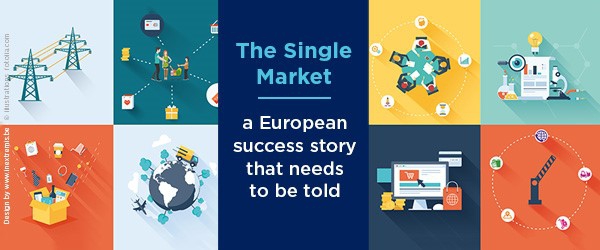 Our partners at AmCham EU has just launched a new online platform on The Single Market. It needs louder champions. Facts, figures and stories are at your fingertips thanks to this platform! Plus, country-by-country analysis makes it easy to see how the EU Single Market has impacted our country.
The Single Market is bringing economic growth, job creation and prosperity for European citizens and for businesses of all sizes. Explore this online study to find out more about what the Single Market means for each Member State, the impact it has on their economy and how much more could be achieved. Read our stories to learn how it has transformed the way we live, travel, study, work and do business in Europe.
Check it out and share with friends, family and colleagues: http://www.amchameu.eu/single_market_study/index.html
< Back to News

AmCham is a great platform for companies and individuals sharing the same values.
Aigars Milts, Chief Executive Officer of IIZI Brokers