The road to economic recovery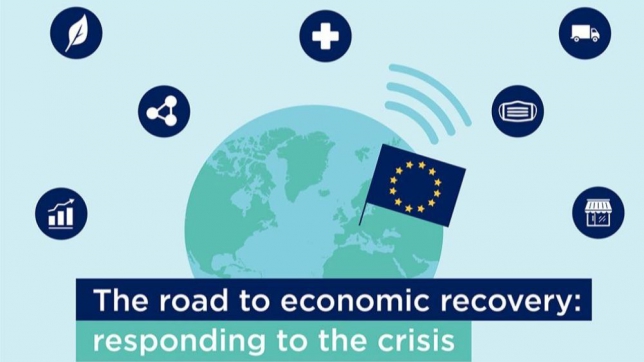 On Wednesday, 27 May, the European Commission presented an ambitious recovery plan, including a new instrument 'Next Generation EU' to boost the EU's spending capacity. The American Chamber of Commerce to the EU (AmCham EU) fully supports the Commission's proposal which aims to tackle the ripple effects of the COVID-19 crisis on the European economy. AmCham EU calls on Member States to endorse the Commission's proposal.
In addition to an unparalleled financial commitment, the recovery plan outlines strong policy measures to strengthen the Single Market as well as to enable the green and digital transformations. It has the potential to be one of the engines that will restart Europe's economy, creating new jobs and prosperity to benefit all citizens.
Global cooperation and trade will also be critical to the recovery. The EU needs to continue to champion multilateralism. The deep integration between European and US economies will be an enabler to strengthen EU supply chains and its industrial base. In addition, the EU should continue to look at proportionate measures and regulations to stimulate innovation. This includes attracting the right types of investments that will foster economic growth and employment. US investment supports more than 4.8 million jobs in Europe.
Susan Danger, CEO, AmCham EU, said: 'These unprecedented times call for solidarity across Europe. The proposed recovery plan demonstrates the EU's ability to come out of the current crisis stronger and more united.' She went on to say: 'It sends a very clear signal to international partners about the resilience of the Single Market, the main driver of foreign investment into Europe.'
< Back to News

I'm delighted to be part of business community which strives to improve the business environment.
Roberts Melbardis, Country Manager, Encompass Digital Media Latvia