Diving into numbers: The year in trade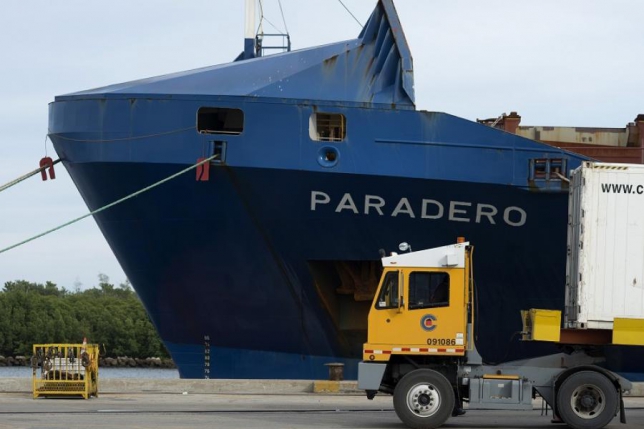 The Department of Commerce released the official
U.S. trade statistics for 2015
on February 5. Here are some highlights of the article by the U.S. Chamber Senior Vice President John Murphy: while the U.S. exports have declined for the first time since the recession, the EU collectively remained the U.S. #1 trading partner.
Drop in Exports and Imports: For 2015, exports of goods and services reached ,230 billion, down 3 billion from the year before, and imports declined billion to ,762 billion. For goods alone, exports were ,514 billion and imports were ,273 billion (each down by more than 0 billion).
Slower Growth for Exports: In wake of the recession of 2008-2009, U.S. exports of goods and services rose by 16.6% in 2010, 14.5% in 2011, 4.4% in 2012, 2.8% in 2013, and 2.9% in 2014, but they fell 4.8% in 2015.
FTAs Make Big Markets: Goods exports to America's 20 free-trade agreement (FTA) partners reached 2 billion.
Deficit Rises Slightly...The goods and services deficit was 2 billion in 2015, up from 5 billion in 2014.
... While FTAs Add to Surplus ... While the sectoral breakdown for 2015 isn't yet available, data through November show the United States continues to run a trade surplus in manufactured goods with its FTA partners as a group.
As Do Services ... While goods exports declined in 2015, U.S. services exports increased .9 billion to 6 billion. The top categories are travel, transport, charges for the use of intellectual property, and financial services sectors.
... And the U.S. Energy Production Boom: U.S. net imports of petroleum continued their rapid decline. As Bloomberg reported, "the U.S. petroleum deficit, adjusted for changes in prices, was the lowest ever." Crude oil imports decreased by 1 billion, and fuel oil imports fell by billion.
Americas First: Canada again edged the EU as the top market for U.S. goods exports in 2015, and the Americas purchased 44.5% of U.S. goods exports - a total nearly equal to the sum of U.S. exports to the Pacific Rim (24.6%) and Europe (21.3%).
Transatlantic Ties Still Bind: As a single market, the EU remains America's top trading partner (combining exports and imports) when services are included.
Most Imports from Middle Kingdom: China reaffirmed its position as the top source of U.S. goods imports in 2015 (2 billion), and it ranks third as a national market for U.S. goods exports (after Canada and Mexico).
< Back to News
Being part of AmCham is a great way to maintain business contacts with entrepreneurs and professionals.
Normunds Bergs, Chief Executive Officer, SAF Tehnika