Together we can do more!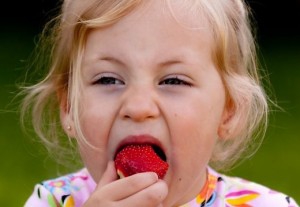 Until now, the Care Mobile has provided more than 2,530 exams free of charge.
Recently, RMHC Latvija signed a 50,000 Euro donation agreement between RMHC Latvija and Linstow Center Management. During the first annual Riga Whisky & Cigar Festival, 1,400€ were collected to support RMHC Latvija. Their long-time friend and supporter, Rotary Club of Riga International, has collected and donated 8,676.87€ for RMHC Latvija Care Mobile eye exams and the asthma/allergy program to support 413 exams. Thanks to the support of Microsoft, the Care Mobile PCs now work with updated programs. The International Women's Club of Riga has donated 2,160€. This donation will be directed to examining children in several social care centers (formerly called orphanages).

All services provided by the Care Mobile are free of charge for the patients. All the expenses related to its operation are covered by 100% donations funded through corporate and private supporters: 77Agency, AmCham Latvia, Cemex, Coca-Cola HBC Latvia, DHL Latvia, Diatom Enterprises, DnB Bank, Grand Palace Hotel, International Women's Club of Riga, KPMG, LAWIN, Linstow, Microsoft, Neste Oil, Olympic Casino Latvia, Premier Restaurants Latvia, RB Management, Raidla Lejins & Norcous, Radisson Blu Hotels in Latvia, Rotary Club of Riga International and Skrivanek Baltic.

Ronald McDonald House Charities (RMHC) creates, finds and supports programs that directly improve the health and well being of children around the world for almost 40 years. In 2011 RMHC Latvija launched a program called Mobile Health Care Center.
< Back to News

AmCham is a place to meet representatives of other industries and understand the business environment.
Signe Velina, Market Access Manager Latvia of Johnson & Johnson