Treat your card like cash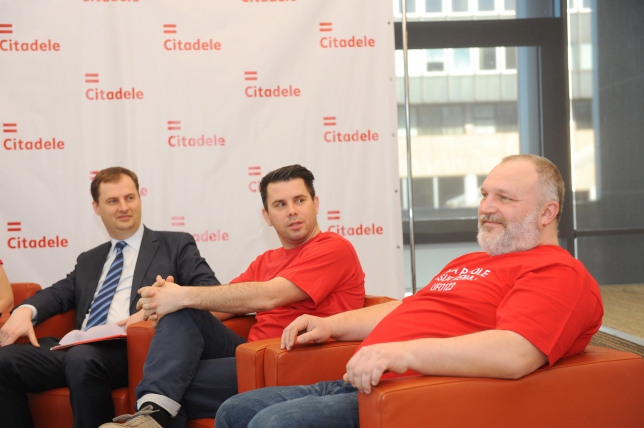 Citadele bank educates its customers by entertaining videos with a sence of humour.

There are some tips for a safe usage of your credit and debit cards:
Treat your card like cash: Always keep your card in a safe place.
Keep your PIN a secret: Memorize your PIN and never write it on your card or store it with your card. Never let someone else enter your PIN for you. If you suspect someone knows your PIN, notify your bank for assistance immediately.
Do not disclose information about your card over the telephone: No one needs to know your PIN, not even your bank. If you perform transactions over the telephone using your ATM or Debit Cards, never disclose your PIN.
Never disclose information about your card in response to an unsolicited email or request. E-mail is a common channel for fraud perpetration. Never provide your debit or credit card number, PIN or any other personal information to any entity in response to an unsolicited e-mail or request. The bank will never ask you for your PIN.
Block the view of others when using the ATM. Shield the keypad as necessary when entering your PIN and the amount so that it is not seen by anyone waiting.
Look for possible fraudulent devices attached to the ATM. If the ATM appears to have any attachments or alterations to the card slot or keypad, do not use the ATM. Report the potential problem to the bank that operates the ATM.
Make sure your Internet shopping sites are secure. Look for secure transaction symbols when shopping online to ensure your account information is protected. Always logoff from any site after you make a purchase. If you can't log off, shut down your browser to prevent unauthorized access to your account information.
Never allow the cashier or any other person to enter your PIN for you, even if they are assisting you with the transaction. Always keep your PIN a secret.
To view the video of Citadele about safety precautions when using your credit of debit card:
To view the other videos click here.
< Back to News

I would highly recommend membership to other professionals looking to expand their business connections.
Gundars Ziemanis, Latvia branch Country Manager, Siemens Healthineers