Update on FICIL activities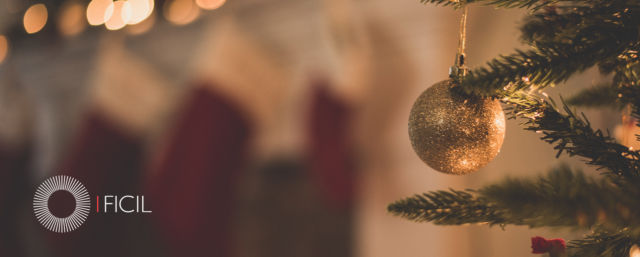 The Foreign Investors Council in Latvia (FICIL) is AmCham's close advocacy partner on many issues regarding the business and investment environment in Latvia. AmCham, as an Associate member of FICIL, is invited to delegate its members to participate in the FICIL working groups if they have interest or relevant experience in any particular area. More detailed description of each group is available here.
FICIL held several work meetings at the end of 2021:
On 24 November, FICIL Executive Board met Egils Levits, President of Latvia to discuss and exchange opinions on how to reduce fragmentation in the public sector and improve the efficiency of the state administration. FICIL Executive Board also discussed the President's initiative to establish the position of State Ministers, outlined the necessity to centralize planning, implementation, and coordination of policies in digitalization, as well as the need for greater ambitions of the State to turn the challenges surrounding digitalization and green economy into opportunities to advance the competitiveness of Latvia. Click here to read more.
On 15 December, FICIL Labor Force & Requalification work group met with Gatis Eglītis, Minister of Welfare, and Evita Simsone, Director of the State Employment Agency, to discuss Latvia's workforce requalification policy and centralization of overall decision making over human capital issues. FICIL emphasized the need for efficient and centralized governance over these policies to reduce the rising skills gap, prevent unemployment, and to ensure availability of labor and sustainable economic development.
Green Economy Development work group and Digitalization work group held multiple meetings with the Central Statistical Bureau (CSB). Promotion of data-driven policymaking is a key point on FICIL's agenda; therefore, we were glad to hold discussions with Aija Žīgure, Head of CSB, as well as Armands Plāte, CSB's leading expert on climate data. FICIL members had the opportunity to learn about CSB's current priorities and plans, as well as ask their own data-related questions about specific subtopics.
On December 17, Jānis Pleps, Legal Advisor to the President of Latvia, joined the Investment Protection & Court Efficiency work group for the annual meeting to review and discuss the achievements and drawbacks of the legal system that have been highlighted by investors over the previous year. Quality of the legislation process and court efficiency were some of the key topics discussed during the meeting. FICIL has been advocating for a predictable business environment with clear rules, transparent legislative process, and predictable initiatives.
In January, the following work groups are continuing discussions with the public sector:
Green Economy Development work group meeting on January 6 at 8:00
Digitalization work group meeting on January 7 at 8:00. The work group is planning to discuss the future digitalization strategy and Open Data Portal with the Ministry of Environmental Protection and Regional Development.
Transport and Infrastructure issues work group meeting on January 10 at 13:00.
Transport and Infrastructure issues work group meeting with the Ministry of Transport on January 13 at 13:00 to discuss its efforts in addressing the existing issues within the sector and its plans for transport sector's green transition.
< Back to News
I look forward to promoting stronger U.S.-Latvia ties and working with AmCham members to ensure Latvia is a trusted destination for international business.
John Tully, Chairman of the Board of MikroTik