What local companies think of transatlantic trade?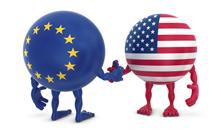 On April 3, the video produced by the U.S. Embassy in Riga was launched during the Joint Chamber Transatlantic luncheon on TTIP.
The video highlights key facts about the TTIP and features interviews with Latvian business representatives GroGlass, Latvijas Balzams and Latvijas Piens.
Watch the video below:
< Back to News

Membership is an attestation that we belong to the modern Latvian business community.
Dace Silava-Tomsone, Managing Partner, COBALT