USA-Europe Shared Services + ITO Summit & Awards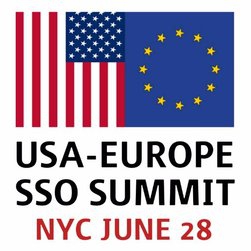 AmCham Latvia as a Strategic Partner of USA-Europe Shared Services + ITO Summit & Awards invites members to attend this 1st annual summit and gala event on 28 June 2017 at the New York Athletic Club in New York City.
Date: Wednesday, June 28, 2017
Timeline: 09:00 - 23:30
Location: New York Athletic Club, New York, USA
Type: Summit and Gala

Central and Eastern Europe (CEE) is well-established as a world-class destination for Shared Services centres and global source of IT and Software development. With Poland the strongest location in all of Europe and among the best in the world, other countries such as Hungary, Czech Republic, Romania, and Lithuania are important investment destinations for American firms.

Despite more than 400 global corporations (and more than 150 large US corporates) already operating SSCs in Central Eastern Europe, the region continues to attract American companies attracted by substantial cost savings and world-class talent. Indeed 50% of the total investment in the SSC sector in CEE is from American companies, such as StateStreet, Staples, UPS, FranklinTempleton, Mars, Motorola and Google.

We believe that the CEE region is a compelling proposition for US "mid-market" firms not yet present in the region - and thus the logic for organizing this 1st annual USA-Europe Shared Services Awards and Summit.

Who will attend?
1) 40+ American investors (global directors, EMEA directors or process owners) with established SSC operations in CEE.
2) 30+ mid-market American companies (CFOs, finance directors, board members, CIOs) considering setting up SSCs / IT processes in Europe.
3) American software and IT firms that seek strong relationships with world-class providers of technical, systems, and programming solutions.
4) 20+ inward-investment advisers from city and regional governments across Poland, Hungary, Lithuania, Slovakia, Czech Republic, Romania and Bulgaria.
5) Advisory firms specializing in location-advisory, real estate advisory, office developers, and employment/hiring specialists.
6) Directors of 6 American Chambers of Commerce in Central & Eastern Europe.

Other Media Partners:
• AmericanChambers of Commerce in CEE: AmCham Poland, AmCham Hungary, AmCham Latvia, AmCham Lithuania, AmCham Estonia, AmCham Slovakia, and AmCham Romania
• US Business Journals: 43 US Business Journals websites, in all of their Event Calendar sections til 28 June. Their readership is 4 million business readers; here is an example: http://www.bizjournals.com/newyork/calendar/529865
For more information, go to www.SharedServicesEurope.com, or contact Thom Barnhardt in Poland at tb@ceeoutsourcingawards.com, or mobile +48-508-143-963.
< Back to News

Together with AmCham we can develop our networking not only in the local market with local companies, but also reach out to good partners far away from Latvia.
Ugis Grigorjevs, Head of Sales at Nordwoc